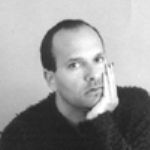 NAIAN
Born in Lismore, NAIAN began his performance at NAISDA College, where he received a Diploma of Dance. Spending a year at South Africa's Moving Into Dance Mophatong and The Australian Ballet School, he also gained a Diploma in Community Dance Teaching and an Advanced Diploma of Dance Teaching respectively.
As a freelance performance artist, NAIAN has performed with Bangarra Dance Theatre, Cultural Encounters, Garrabarras, AIDT Cultural Ensemble, FRESH, Urbanfusion, Albert David and Dancers, Ngaru and France's street theatre company Plasticiens Volants.
During his time freelancing, NAIAN has toured extensively throughout Australia, as well as South Africa, Singapore, Taiwan, South Korea, France, Spain, Belgium, Poland, Germany, England, Kanake and Vanuatu.
NAIAN's poems have been published in the Koori Mail and he has also performed spoken word at The Queensland Writers Centre Speakeasy Cafe and on Koorie Radio. NAIAN has also broadcast on Koorie Radio off and on since 1994.
He also appeared in Bangarra's FISH – an unborn soul for SBS TV, and been in a few commercials promoting Aboriginal Culture. (Indonesian LUX commercial and Australian Tourism commercial).
In 2000 whilst living in Darwin, NAIAN decided to pursue his musical aspirations. He later wrote FLY with Shellie Morris and in 2001 he recorded FLY and SCARS as part of MusicNSW Whichway Project. In mid 2003 he recorded a six track promo cd titled BLUEPRINT .03 which was assisted by the Australia Council's Aboriginal and Torres Strait Islander Arts Board.
Through BLUEPRINT .03, NAIAN aims to develop interest and backing to then take it to the next level.
Alongside music, NAIAN is also currently working on getting his first book of poetry published, working on ideas for short films, and freelance performing with various dance troupes.
One of NAIAN's precious goals is to record an album in the Badjalung language in the future.