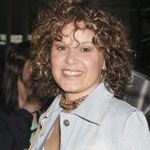 Worlds Collide
Deadly Vibe Issue 115 September 2006
Leah Purcell added yet another impressive credit to long list of acting accolades recently, playing a starring role in the acclaimed Australian feature Jindabyne.
Australia films have endured a tough run of late. With countless numbers of American films being released every week, our homegrown productions are struggling to put bums on seats.
In spite of this, films such as the recently released Jindabyne prove that Aussie films, actors and writers can cut it with the best in the world, providing the industry with a much needed shot in the arm.
Directed by Ray Lawrence and adapted from the short story by Raymond Carver, Jindabyne is a brooding tale of four friends living in Blue Mountains who discover the murdered body of a young Aboriginal girl while on a fishing trip. Rather then returning to the town immediately, the men continue fishing, only reporting the dead body days later.
Their actions create confusion and anger amongst the town and within their families, causing tension between the Indigenous and non-Indigenous community.
The films plot brings into focus the issue of Indigenous and non-Indigenous relations, which bubbles just below the surface along with many other more subtle messages. The film also features two of the leading Aboriginal female actors in the country, Leah Purcell and Ursula Yovich, who showcases her amazing singing voice at the end of the film.
Of major interest is the fashion in which director Ray Lawrence juxtaposes the relationship and connection with the land between Indigenous and non-Indigenous Australians.
After all, the film is set in Jindabyne; a town that was require d t o be relocated after the entire valley was flooded in the building of the Snowy River Water Project. The two leading actors in the film are Irish and American, adding to the theme of dislocation from country.
In one eerie scene, large power lines reverberate through an isolated valley, country which the local Aboriginal people believe spirits of the dea d t ravel upon. The scene serves as a stark observation of the white man's arrogant trampling of sacred Aboriginal country.
Taking her placer alongside Hollywood A-listers Gabriel Byrne and Laura Linney, Leah plays a schoolteacher and girlfriend of one of the fisherman. Her character is one of the pivotal roles in the film, as a bridge between the two opposing worlds.
While the film serves as a major feather in the bow for both Leah and Ursula, more importantly, Jindabyne displays just how important the unique voice of Aboriginal Australia, its actors and its stories will be to the future of Australian films.