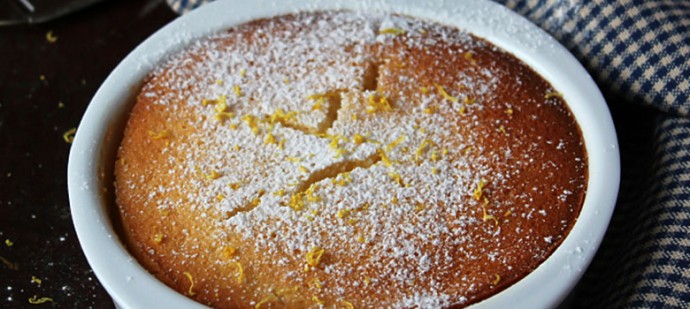 Lemons are an excellent source of vitamin C (ascorbic acid); and provide about 88% of daily recommended intake. Ascorbic acid is a powerful water soluble natural anti-oxidant. This vitamin is helpful in preventing scurvy and foods rich in vitamin-C also help the human body to develop resistance against infections. And besides this pudding, lemons or otherwise, is simply delicious!
Ingredients:
1 Tblsp butter
½ cup sugar
2 eggs separated
2 Tblsp flour (I use 2 of plain and 1 of SR)
2 lemons (juice of both and rind of one)
1¼ cups milk
Method:
Cream butter and sugar. Add egg yolks, flour, grated rind and juice. Mix well after each addition. Add milk slowly. Whisk egg whites till stiff and fold into mixture. Bake in a buttered dish, standing in a pan of water, at 180C for approximately 40 mins or until top springs back when lightly pressed with finger.
It's very hard to cream the butter and sugar because of the proportions; just beat till well combined.
You can put all the ingredients in a processor and process well but I have never tried this.
Recipe courtesy of Mrs Jean Meng