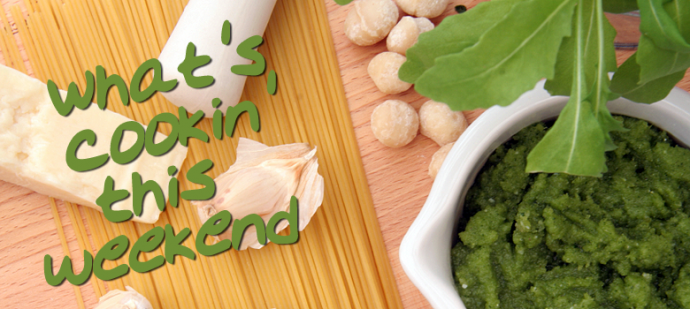 Macadamia nuts are not only good for you, but are also scrumptious to eat and a traditional food for our mobs. Macadamia nuts were eaten by Aboriginal people on the east coast of Australia who may have called them maroochi, bauple, gyndl, jindilli or boombera.
This recipe is versatile: combine the pesto with your favourite wholemeal pasta for dinner, add it to your sandwich at lunchtime or put it on some crackers with tomato for a healthy snack. Macadamia nuts contain omega-3 fatty acids, which are proven to reduce levels of bad cholesterol, along with protein, complex carbohydrates and fibre.
Makes 1 cup
Ingredients
½ cup roasted, salted macadamia nuts
1 ½ cup rocket leaves
2 garlic cloves, roughly chopped
½ cup extra-virgin olive oil
50 grams grated parmesan cheese (optional)
salt and pepper
Method
1. Place nuts, rocket and garlic in a small food processor or blender. Blend (stop to scrape down the sides occasionally) until almost smooth.
2. With the motor running, add the oil in a slow and steady stream. Process until the oil is blended into the mixture. Add parmesan cheese, if you like. Season with salt and pepper. Blend until combined.
3. Use pesto straightaway or transfer it to an airtight storage container and store in your refrigerator. A thin layer of olive oil on top of the pesto will keep it from going off.