Some taco seasonings are loaded with salt however you can make your own. Why not give this healthy homemade option a go next time you're in the mood for Tacos on the weekend?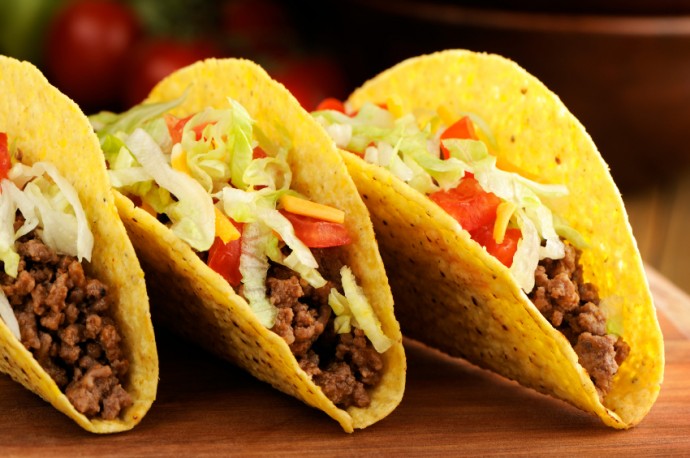 Ingredients
2 tbsp oil
1 onion, finely diced
2 garlic cloves, finely chopped
1 tsp dried chilli flakes, or to taste
500g mince
1½ tbsp cumin
1½ tbsp coriander
1 tbsp oregano
¼ tsp cayenne pepper
½ cup tomato puree
½ cup water
½ chicken stock cube
1 tbsp brown sugar
1 tbsp vinegar
Small pinch salt, optional
Method
1. In a large saucepan or frypan, fry onion, garlic and chilli flakes slowly on low to medium heat until lightly caramelised.
2. Increase heat and add mince. Cook until meat has changed colour, breaking up the lumps as you go until nice and fine.
3. Add cumin, coriander, oregano and cayenne pepper and fry for 2-3 minutes. Add tomato puree, water, stock cube, brown sugar, vinegar. Simmer covered for 10-15 minutes.
4. While mince is simmering, prepare ingredients to serve.
5. Assemble tacos or let everyone make their own.
To serve
Taco shells
Lettuce, finely sliced
Tomatoes, finely diced
Grated cheese
Sour cream
Avocado, finely diced
Tabasco sauce