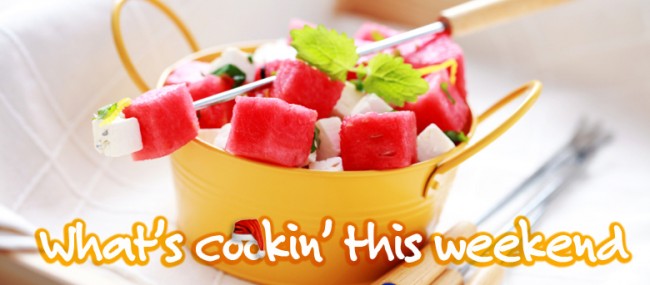 This week's What's Cookin' recipe is from Deadly Vibe Group managing director, Gavin Jones.
Ingredients
750g watermelon
1 cup walnut halves
250g Greek feta
1 cup flat parsley chopped
1 cup mint torn
2 spring onions chopped
Dressing
¼ cup olive oil
2 tablespoons lemon juice
2 teaspoons brown sugar
Salt and pepper
Method
1. Peel, deseed and chop watermelon – however you like, bite-sized is best.
2. Lightly toast walnuts in dry pan, being careful not to burn them. Leave to cool.
3. Slice feta cheese into 1cm rectangle pieces.
4. For the dressing: mix oil, lemon juice and brown sugar in a bowl with a fork. Season to taste with salt and pepper.
5. Put watermelon, toasted walnuts, parsley, mint, spring onions and feta in a bowl. Drizzle with lemon dressing. Serve immediately.