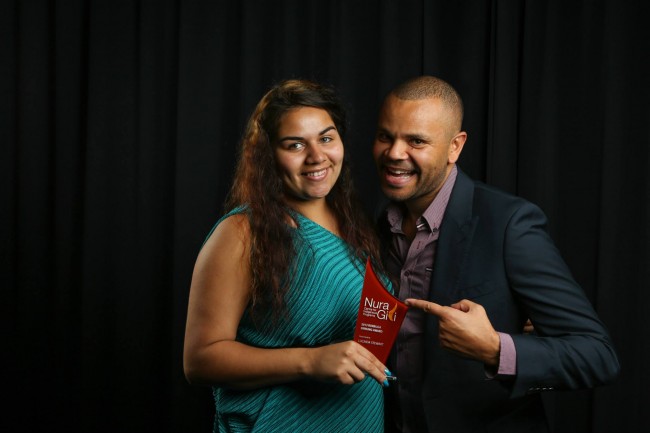 There are many people working hard for our communities across Australia. They do so selflessly and tirelessly to make a difference, using their skillset to ultimately improve the lives of Aboriginals and Torres Strait Islander people. Lucinda Stewart is one such selfless person, with a goal of one day working within the legal system.
A Wadi Wadi woman of the Yuin Nation, Lydia is a fourth-year student at the University of NSW in Sydney. She is studying an Arts/Law degree doing a double-major in Criminology and Indigenous Studies so that she can work within the legal system, helping Aboriginal and Torres Strait Islanders.
Lucinda says that she found a passion for criminology – the scientific study of the nature, extent, causes, control, and prevention of criminal behaviour in both the individual and in society – after working at an Aboriginal Legal Service. Her degree will allow her to help prevent the over-representation of Indigenous people in the judicial system.
"When I finish, I can work in criminal law with Aboriginal people. In the future I want to help prevent so many Indigenous people being caught up in the criminal justice system and I think criminology and law is the easiest way to do that," she says.
According to the online resource creativespirits.info, an Aboriginal person in 14 times more likely to be incarcerated than a non-Aboriginal Australian and Lucinda thinks that with more Aboriginal people working in her field, this could change.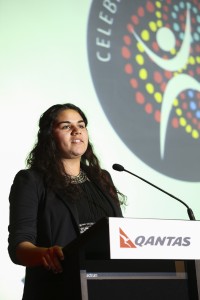 "The more Indigenous people that we get educated and out with degrees to help on the other side, the easier it will be to transition and close the gap," says Lucinda.
"If we had more Indigenous lawyers our people wouldn't be so reluctant to go and seek legal help. They'd feel more at ease talking to them about their problems knowing that they're in culturally sensitive environment.
"Sometimes it's a lot harder for an Indigenous person to open up to a stranger that doesn't know their family or background."
Lucinda thinks the reason that so many Aboriginal and Torres Strait Islanders do have encounters with the law at some time in their lives, stems from the very beginning of European colonisation.
"It goes all the way back to colonisation really. There has always that tension between Indigenous people and police and authority," she says.
"There still needs to be a lot of work done in breaking down those barriers. There are a lot of trust issues and prejudice against Indigenous people, so they seem to be targeted a lot more often than any other group," she says.
Twenty one-year-old Lucinda has two more years of study to go and says that she, like many other Aboriginals and Torres Strait Islanders, thought university wasn't in the cards.
"I didn't think that Uni was an option at all. I didn't think that I was clever enough or that I had the opportunity," she says.
She realised that she was indeed "clever enough" after attending a pathways program in Winter School – a week-long residential program specifically for Indigenous students in years 10, 11 and 12 who are considering further studies beyond high school – through Nura Gili. Lucinda also won the Burbuga Birrung (Rising Star) Award last year.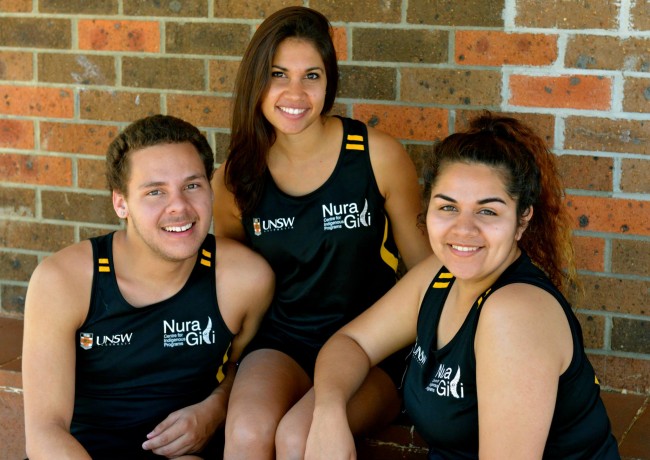 "When I was in year 10 my science teacher, who I didn't even get along with, gave me these forms and said: 'There's this program called Winter School and I think you should try it out'. I went along and that's when I realised I liked university," she says.
"Nura Gili is able to support you more than just academically. They help with housing and much more. If it wasn't for Nura Gili, I still wouldn't be studying."
Although Lucinda hasn't thought too far into to the future yet, she says she'll continue to study and work with Qantas.
"At the moment, if I still can, I'll stay with Qantas and do some more travelling – I haven't really thought about the long term,' she says.
"I think when I finish I want to work with the Aboriginal Legal Service or maybe within the prison systems."