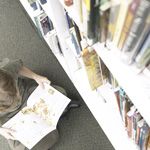 A confidential survey conducted by the NSW Secondary Principals Council has found that white students are avoiding schools with Aboriginal and Middle Eastern students in favor of Catholic and other private institutions.
Dubbed "white flight", high school principals are concerned the trend may undermine the public education system and threaten social cohesion. Some teachers have even described it as "de facto apartheid".
Supported by research from the University of Western Sydney, the survey has identified evidence of heightened racial conflict in schools in the wake of the Cronulla riots. It also suggests students of Anglo-European descent are avoiding some schools with students of mainly Asian background.
While some public schools are loosing enrolments; the survey also reveals that schools have become increasingly segregated by race. In rural and remote NSW, public schools are filled with Indigenous students while white students attend Catholic and other private schools in the same town. In their report, principals say this is so the students can "get away from their local school".
"This is almost certainly white flight from towns in which the public school's enrolment consists increasingly of indigenous students," the report says. "The pattern is repeated in the Sydney region. Based on comments from principals, this most likely consists of flight to avoid Islamic students and communities."
The secret report was based on responses of 163 high school principals, representing a third of the Secondary Principals Council membership. It was presented to the NSW Government after it was completed in February 2006.