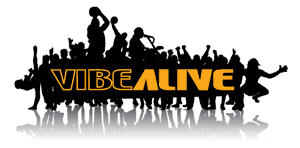 Get ready Port Augusta! Excitement is already building for the fourth Vibe Alive festival in Port Augusta on 24-25 August.
Vibe Alive is a fun, two day festival for young Australians of all backgrounds that celebrates Aboriginal and Torres Strait Islander cultures. Aside from the awesome fun on offer at the festival, there's all the latest information on how to stay healthy, careers in health and some great interactive activities that show students how to get fit and stay active.
It really is two days of extreme fun with dancing, rapping, singing, painting and sport. The aim is to give young people a chance to express themselves and show their school, their family and their community what they're good at.
With a special health focus, the Port Augusta Vibe Alive will have all the usual range of activities for young people, and more. This year, there will be a fun, physical workout with "Move It Mob Style". It's a fast paced, interactive hip hop workshop that aims to teach participants the latest dance moves, instil a love for physical activity, provide an opportunity to get active, and use energy positively.
The Vibe Alive team are already taking registrations and numbers are high, so students should get in quick to register.
A free community concert will also be held on Wednesday night.
Executive producer Gavin Jones says Vibe Alive Port Augusta will be an action-packed, fun two days for young people of Port Augusta and surrounds.
"They'll experience an awesome health expo with a focus on careers in health, meet some inspiring celebrity role models and learn a few important things about how to lead a healthy lifestyle," he says.
"I know our organizing committee and our Vibe Alive crew are working hard to deliver a first rate festival for South Australia. I'm looking forward to that great community spirit we always experience at Port Augusta and to the festival itself, which I know will be one of the best yet."
It's not too late to join! Registrations are still open via the website at www.vibealive.com.au or by calling the free-call line 1800 623 430.
Vibe Alive is also looking for Volunteers to be part of the event. If you can help out please contact [email protected]
Vibe Alive is proudly supported by the Australian Government with the assistance of the Department of Health and Ageing through the Office of Aboriginal and Torres Strait Islander Health (OATSIH); and the Department of Education, Employment and Workplace Relations
For all media enquiries or interviews, contact Maryann Weston (02) 48 228230 or email [email protected]