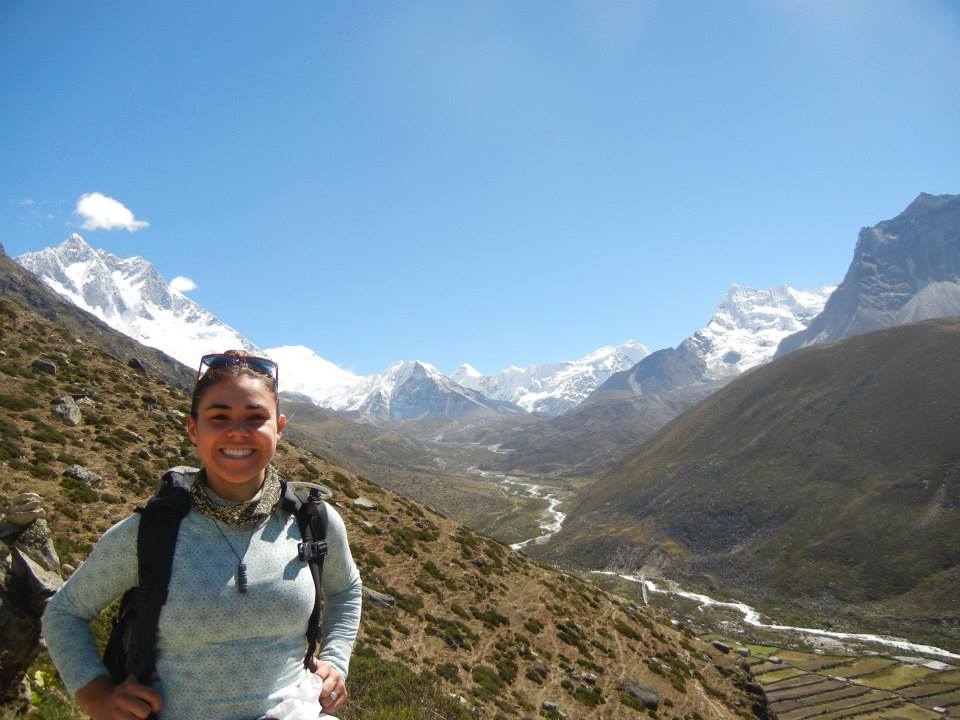 To many people, climate change is an issue that's easily dismissed – some say it's a myth, while others campaign endlessly for change. One of those campaigners is Amelia Telford. She has witnessed first hand the effects that climate change is having on the environment.
As a Minjungbal woman from Bundjalung Country, Amelia grew up in an active, close-knit family of five ¬– her two parents, two brothers and herself. She spent her younger years on the beach, exploring national parks and connecting with the land.
"I was always quite close to the earth and the environment, and as I grew up I started seeing a lot of coastal erosion and became quite aware of the impact that humans are having on the environment – a massive impact on the places that I love and the places that are really special to me," Amelia says.
She soon realised that the impact we are having on the environment was affecting not only our beaches, but also the climate around the world. Consequently, she became much more active in the fight for change.
"I joined the environmental committee and got really active in terms of having awareness-raising days at school and competitions, and getting our school on board with things like recycling and getting solar panels on our roof," Amelia says.
"I heard about an organisation called the Australian Youth Climate Coalition (AYCC) and the first thing I did was sign a petition back in 2009. It was in 2011 at an event called Power Shift in Brisbane that I started to get more and more involved.
"We took about 60 students from the local area down to Brisbane. I was asked to give a speech at that conference on behalf of Indigenous youth in Australia on why we care about climate change and why we need our government and more people to start taking more action."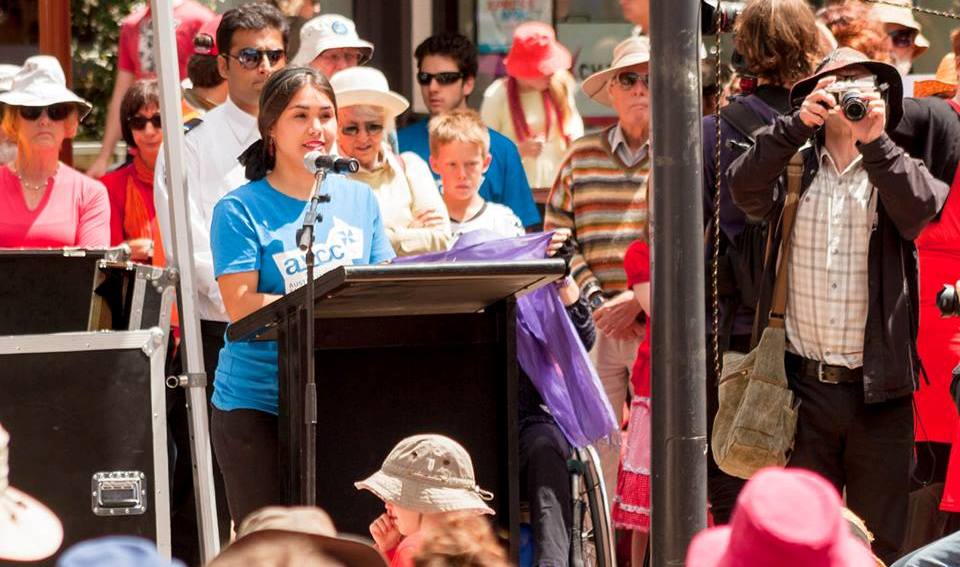 By the time Amelia had completed high school, she and her fellow students had written and implemented a 10-year sustainability act to help their school reach 100 per cent renewable energy by the year 2023.
Throughout all of this, Amelia also reached another goal academically: she was accepted into the University of New South Wales' Bachelor of Medicine and Surgery course. She deferred the offer this year to work more closely with the Australian Youth Climate Coalition in Melbourne and plans to do so again before she passes the torch on to the next passionate young Australian.
"I tried extremely hard throughout high school to be accepted into Medicine because that's what I really want to do. I want to be able to become a doctor and help Indigenous people across the country by working in Indigenous health and going to places where there's a really strong demand for Indigenous doctors. But I'm also incredibly passionate about standing up for our future and the future of sacred places across the country," Amelia says.
Amelia grasps every opportunity that comes her way, and one of these included a trip to Antarctica at the beginning of the year to learn more about the impact of the human carbon footprint on even the most untouched environment.
"It's a program that gives 20 young people from all across the world an opportunity to go to Antarctica for about two weeks at the start of every year. It's about developing leadership qualities, but also learning about the impact that climate change is having on one of the world's most pristine and untouched areas, and how it's going to have a massive impact on the rest of the world," she says.
"We were down there for about two weeks in February and while on board the ship everyone put together a project for what they were going to do when they return. All 80 of us who were on board the ship had been working on a project this year and mine has been the Indigenous Youth Engagement Project with the AYCC."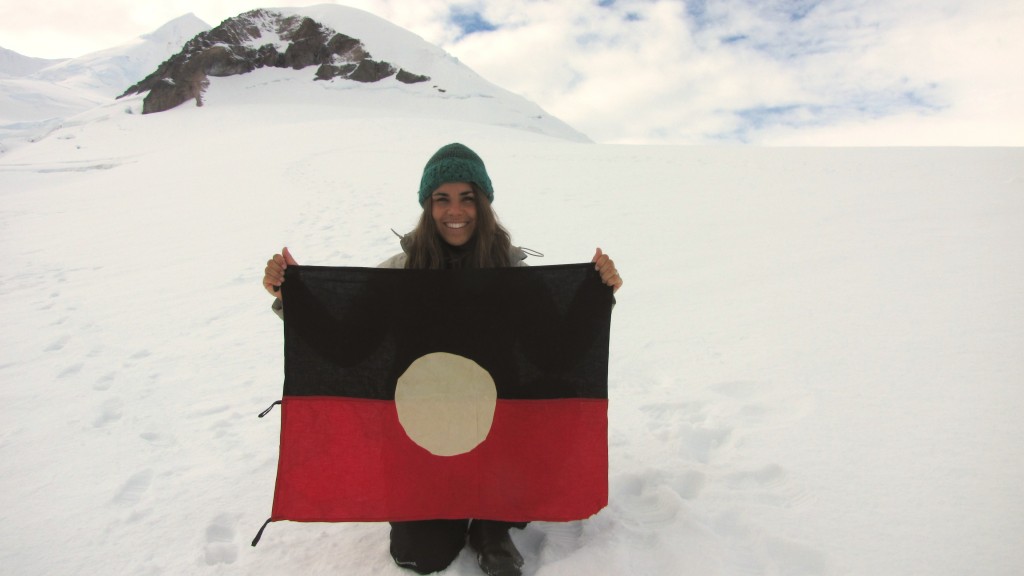 Following this she was also sent on a trip to Mount Everest in Nepal, she made the trek up the mountain, led by a local guide. Along the way she found out just how bad things were getting in terms of global warming for the Nepalese people.
"It was so amazing. We trekked to Everest Base Camp with a local climate guide who has been going to the Everest summit for the last 10 years. He was actually a world-record holder because he was the youngest person to climb to the summit when he was 15," Amelia says.
"The whole time we were climbing, he was telling us the change that he has seen on the Himalayas over the last 10 years, so we were really witnessing the impact that those people in the Himalayas are facing right now.
"In terms of melting glaciers, they are causing massive glacial lakes that can basically collapse at any point and cause incredible flash flooding."
The concern for the glaciers is having a huge impact on the surrounding communities and Amelia described her whole experience at Mount Everest as eye opening and emotional.
"It was also really inspiring because we were able to work with some of the younger people in Nepal who had recognised this issue and are trying to raise awareness and call for their government to start addressing issues over there," she says.
Both of her international adventures have driven Amelia further in her quest for the realisation and support of the younger generation.
"As young people it's our future we're talking about. We're seeing the impacts of climate change right now, like the earlier start to the bushfire season and what has been the hottest winter and spring on record," Amelia says.
Amelia says that climate change is ruining sacred sites across the world, so it is important for us to care for our environment and the places that are special to us.
For those interested in getting involved with Amelia's cause, the Australian Youth Climate Coalition holds a bi-annual conference; each year, they also select and sponsor a trip to Nepal for 30 young people. For more information, email Amelia or visit the Australian Youth Climate Coalition website.