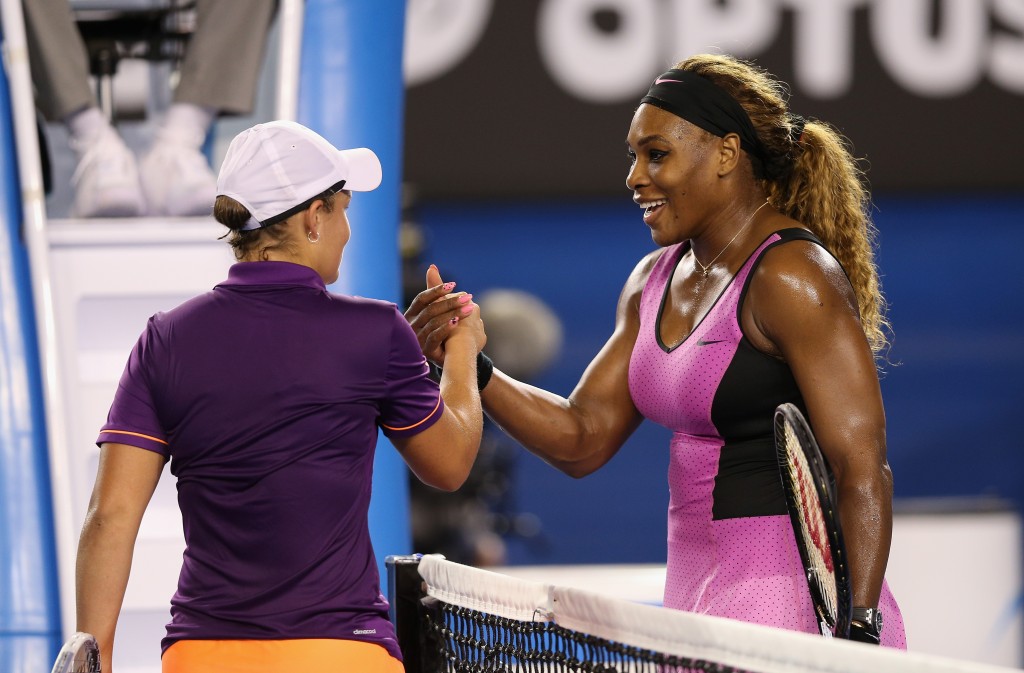 Teenage tennis star, Ashleigh Barty, faces world's best
There's a bright future ahead of Ngarigo teenager and tennis player Ashleigh Barty, who recently had the opportunity to play against Serena Williams at the 2013 Australian Open.
Although defeated by the world champion, Serena positively commented on Ashleigh's performance on the court.
"I just think she's so cute. I like her a lot. She's so young. You know, I'd like to see her do really well," the five-time Australian Open champion told Sportal.
"I think she has a game to do really well."
17-year-old Ashleigh said that the presence that Serena had on the court is 'unbelieveable' and that she wasn't concerned about playing her in the lead up, she focussed on the experience.
"I mean, you really have to respect what she's done in her career," Ashleigh says.
"She's such a nice girl, as well, which makes it even better. It was just awesome to have the opportunity to play against her tonight.
"I learned a few things. It's going to be a really good experience for me moving forward."
Ashleigh didn't feel disappointed by the loss, but felt like she has accomplished something just by having the experience.
"I don't think 'disappointed' is the right word. It was a fantastic experience for me. I think Serena really showed why she's one of the greatest champions of all time," Ashleigh told the media.
"I mean, it was an absolute pleasure to be out there and have the chance to play against her.
"I don't think anything was really concerning about playing her. It was more an opportunity. We really embraced that."
In the lead up to the big match, Ashleigh told SBS that she was very excited to play Serena Williams.
"Not every week do you get to go out and play against one of the greatest champions of all time, and I'm really excited for that challenge," she says.
"I hope (the atmosphere) is unreal. I got a bit of a taste of that in Brisbane a few weeks ago, but this is what we all train for in the preseason."