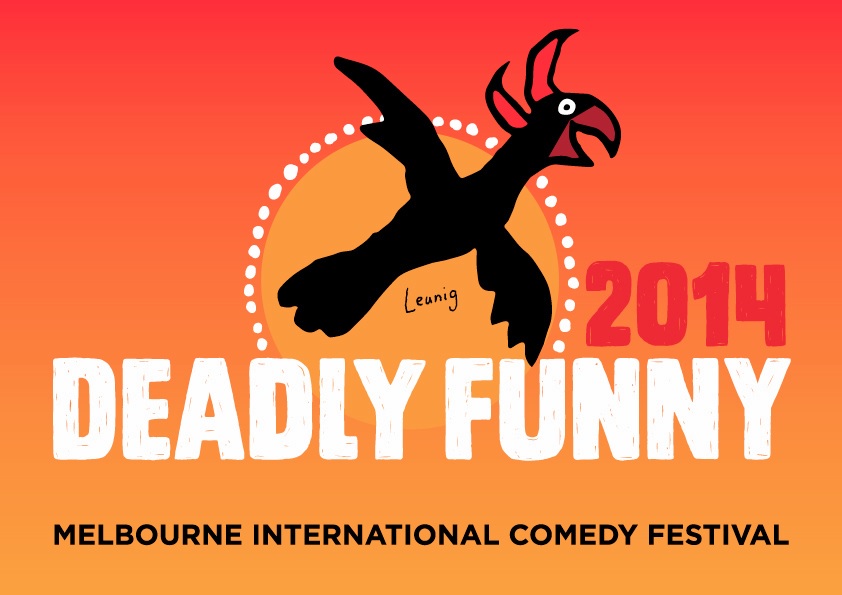 The spotlight will shine across the country in a deadly search for 'cheeky and loud, black and proud' Aboriginal and Torres Strait Islander comedians.
Now in its eighth year, Deadly Funny is the Aboriginal and Torres Strait Islander comedy program for Australia's traditional owners, which has launched the careers of many.
Tristan Savage, Kevin Kropinyeri, Shiralee Hood, Mia Stanford and Denise McGuinness have all taken away the comedy crown since the competition began in 2007.
"Deadly Funny is definitely Australia's premier Aboriginal comedy competition. I wouldn't be where I am today without it – it's a stepping stone into the mainstream comedy world. And most importantly Deadly Funny helped me to love my mother-in-law," says past Deadly Funny participant, comedian Kevin Kropinyeri.
In a quest to unearth the brightest and boldest new talent in regions across the country, a series of workshops and heats will take place in Melbourne, Adelaide, Perth, Sydney and Brisbane in 2014, culminating in a National Final and Showcase during the Melbourne International Comedy Festival on Saturday 12 April at 3pm.
Entrants will take part in two workshops facilitated by Australia's most hilarious professional comedians who will share their well-kept comedy secrets, offering tips and advice on how to expand and develop performance techniques before the potential stars of tomorrow take to the stage to compete in the heats.
The jokesters will have the audience laughing hard at the Deadly Funny National Final as they compete for a chance to win a $2,000 cash prize – supported by a special host and very special feature acts.
For those based in Melbourne, undecided about competing in the 2014 competition, kids thinking about having a go at Class Clowns or for those who just fancy a funny taster, a free workshop will be held on Saturday 14 December at Footscray Community Arts Centre before the official workshops and heats get underway in January.
From 12‐2pm, Sammy J and Nancy Bates take the 12 – 17 year olds through their funny paces, with Meshel Laurie and Mia Stanford mentoring the 18 and overs.
"People ask me, 'why do you think Aboriginal and Torres Strait Islander people are so funny?' I tell them as the longest living culture on the planet, we have been telling jokes for 60,000 years – you got to be good at comedy when you've been doing it for that long!" Nancy Bates, Associate Producer, Indigenous Development Programs at Melbourne Comedy Festival says.
A variety of workshops will be available for Aboriginal and Torres Strait Islander people over 18 to attend. For more information visit deadlyfunny.com.au