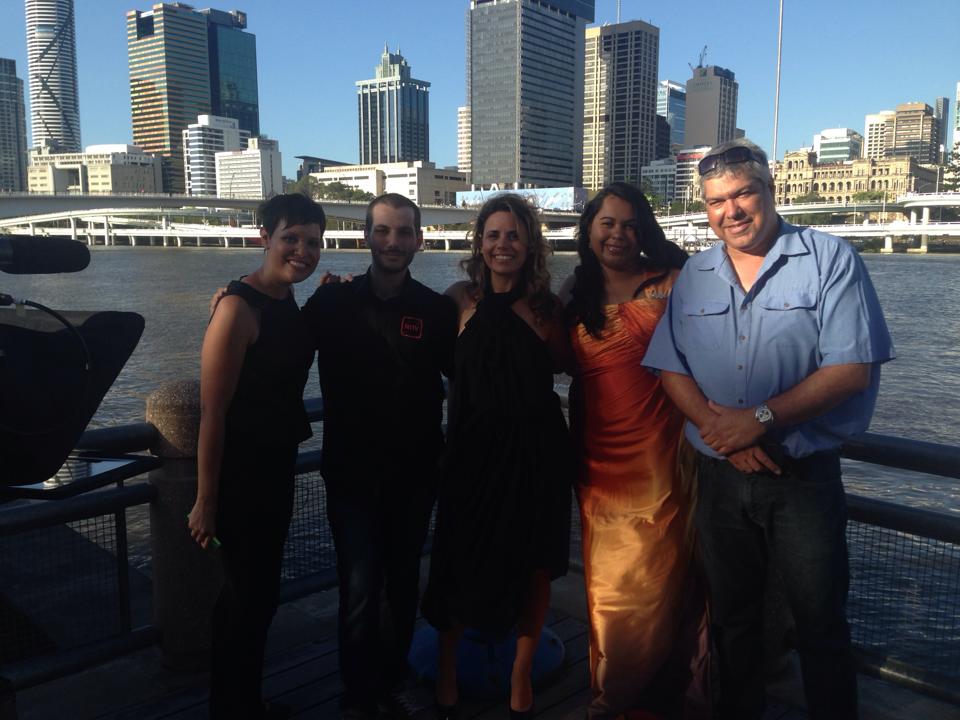 The National Indigenous Television's News and Current Affairs Team were recently finalists in the 2013 Walkley Awards for three compelling feature stories.
The three stories included 'NITV News, Wave Rock', 'Awaken, Cape York' and a very interesting episode of on CQ titled 'Who should tell Indigenous stories?'
On the CQ episode, host Stan Grant asked the question of who should tell Indigenous stories, sparking a debate between prominent Indigenous Australians such as Marcia Langton, Mick Gooda and Larissa Lee, as well as media heavyweights such as Jeff McMullen, Liz Jackson and Jeremy Geia.
"It was a great privileged and honour to be nominated for the first time ever in the history of NITV News," Angela Bates from the NITV News team says.
"NITV started in 2007 and we've slowly been growing as an all Indigenous news service, so to get through our first year of free-to-air and to be nominated for two Walkleys was an honour."
Host Stan Grant was nominated in both of the categories NITV News entered. One as an individual, and one as part of a team entry; with the team entry succeeding.
"We nominated a heap of individual stories and we also did a combined entry. It was a team award that we became finalists in, which I think is a testament to the hard work of the NITV News team."
Since launching in 2012, the past year has been a successful one for NITV as they have broken many stories of national significance.
NITV currently employs about 50 Australians, with 70% of those being Indigenous. Due to a shortage of Indigenous people in the media and television sector, many of the employees of the channel have been selected from other fields and trained on the job. This makes NITV's nomination even more remarkable.
The winner of the 2013 All Media Coverage of Indigenous Affairs was Kathy Marks for her essay on the plight of Indigenous Tasmanians.
Through her interviews with community members and Aboriginal activist and lawyer Michael Mansell, Kathy finds that almost every Indigenous person can be traced back to one of two 19th century matriarchs.
Fiona Harari from the Fairfax Media's Good Weekend was the other finalist with her piece 'Growing them up' – an interesting, objective and thought provoking story on the informal fostering of Aboriginal children by non-indigenous families.
You can watch the compelling full episode of CQ: Who Should Tell Indigenous Stories below: