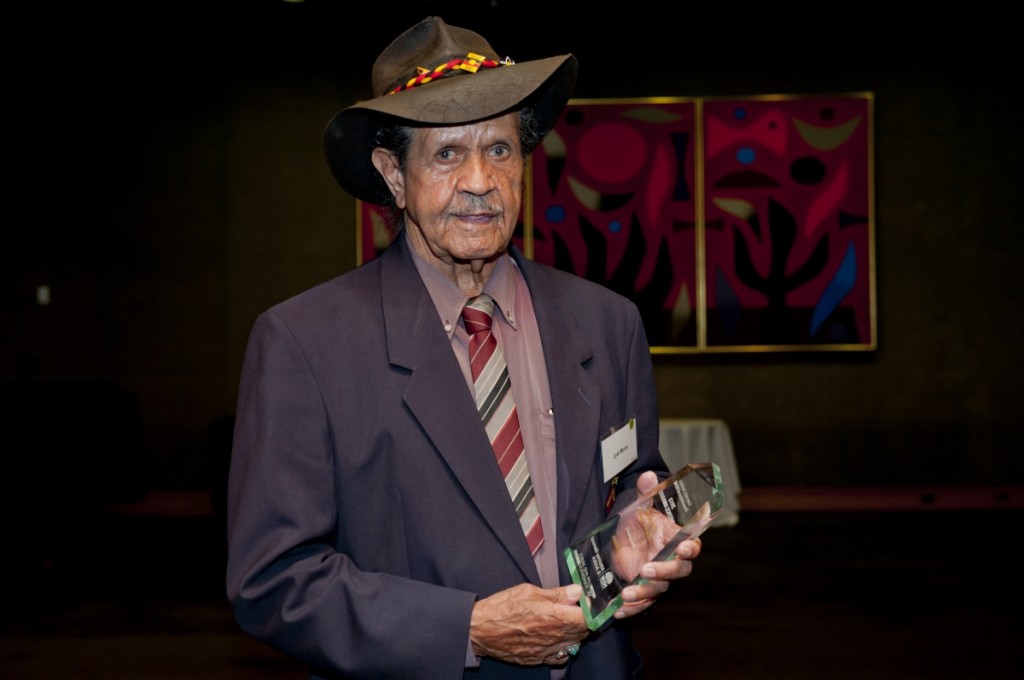 Winners of the Law and Justice Foundation of NSW's 2013 Justice Awards were announced at a formal dinner late last month, with the Aboriginal Justice Award going to Uncle Lyall Munro.
Lyall is a Gomeroi Elder and direct descendant of the Myall Creek area in Moree. His lifelong and deep commitment to bringing about change for Aboriginal people won him the award.
The ceremony was held at Parliament House in Sydney on 21 October and was attended by about 340 guests and nominees from around Australia.
Many of these people had gathered to hear the inspirational stories of the individuals and organisations that have improved access to justice in NSW, particularly for socially and economically disadvantaged people.
"It was a pleasure to win an award, especially the 2013 Justice Award with the Law and Justice Foundation," Lyall says.
Lyall felt honoured to be in the room with so many of those prestigious people in the justice system including high court judge Robert Trench and the honourable Paul Stone to name a few.
"I've never given myself the chance to win anything because of the category of Aborigines and other nationalities that are up for awards," Lyall says.
"I was a bit surprised but I was well supported – two tables well supported, with the Myall Creek Memorial Committee and their supporters."
The land-rights activist was also nominated for the successful fight for the land rights of his local oval in Moree. He subsequently helped preserve a place that was important not only to the Kamilaroi/Gomeroi people, but also to white Australians.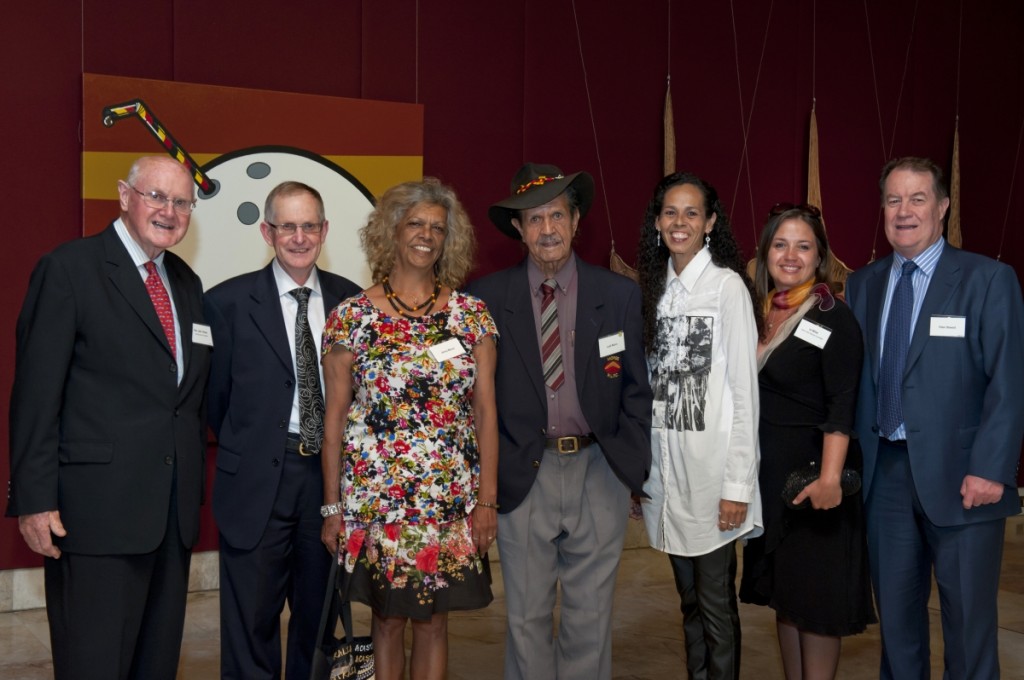 "When my name came out, they all stood and applauded and were singing out around the place like I'd just won the state lottery or something," he says.
"I'm pleased that the people nominated me. Half of them I didn't know who they were, but the Myall Creek Committee had a lot to do with it and so did the land and environment committee in New South Wales."
After an eight-year struggle, Lyall finally successfully fought against retailer Big W, which planned to build one of its multimillion-dollar department stores on historic Taylor Oval.
"It's the ground where Aborigines were buried, Aborigines played football there and cricket there for many, many years," Lyall says.
From having famous runners train there, to having Sir Donald Bradman's cricket team play there, Lyall says that it is an important part of Moree's history that needs protecting.
"It's a historical sporting ground and a historical burial ground," Lyall says.
When Lyall made his speech at the Law and Justice Awards, he didn't need a piece of paper to take up to the podium. He spoke from the heart.
"There was a big crowd there and a lot of prominent people and I was a bit pleased," he says.
"They said I made a big speech and they wanted to know who wrote my speech, but I never know what I want to say until I start talking. No one has ever wrote me a speech in my life.
"I reckon it must have been all right because one of the Chief Justices of the Supreme Court got up and said in his speech that 'it's a pleasure to be in the same room as Lyall Munro', so I must have said something important for him to have said that."