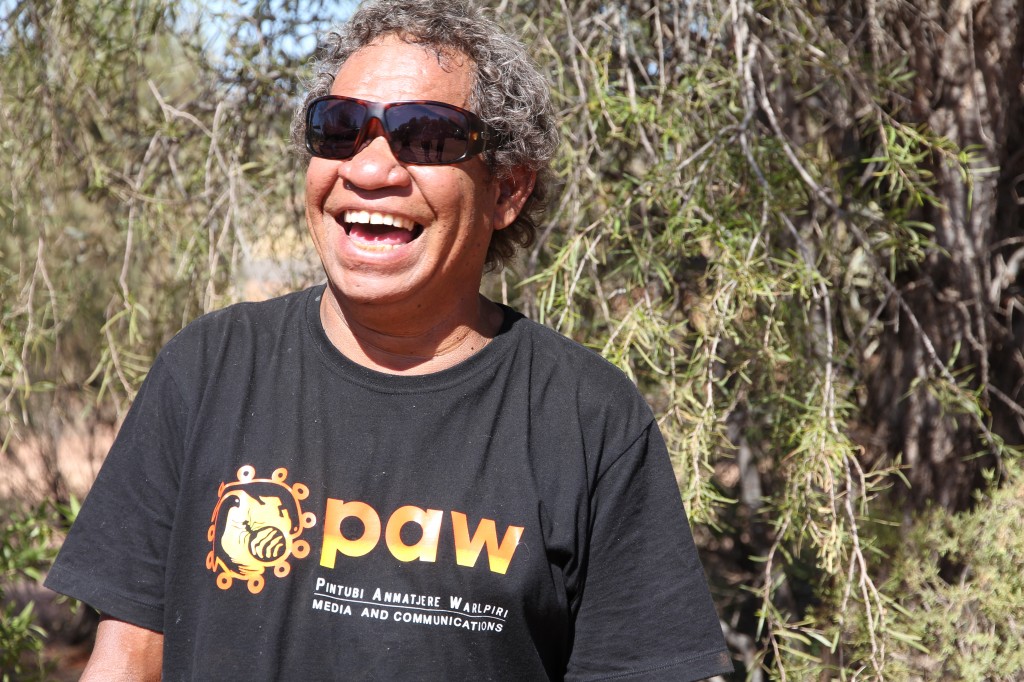 Almost 200 people from across Australia converged on the community of Ntaria in Hermannsburg recently for the 15th annual Remote Indigenous Media Festival.
Opportunity to share
The festival is supported by the Australian Government and is an opportunity for media veterans and newcomers to share insights into the industry and brush up on their skills in the media workshops.
One of the major awards – the John Macumba Indigenous Community Operator of the Year Award was won by Noel Heegan of the PAW Media Network.
Noel began working in the Yuelamu community in the Central Desert Shire, when he was promoted to work for PAW Media as a camera person.
"About 10 years ago I was a director for PAW and I sort of just got into broadcasting after that, and it took off from there," he says.
A great surprise
The award came as a great surprise to Noel who personally knew John Macumba and has attended every festival since it began 15 years ago. This year he did a live cross from the event.
"It meant a great deal to me because I've known John Macumba for 35 years and he started everything off in the community and broadcasting sector for Aboriginal people," Noel says.
"I didn't expect it to tell you the truth, so it was quite a surprise for me for being in the sector for just over 10 years.
How it all started
"It was a great achievement of mine because he's one of the co-founders of the media sector for our people. He started it all off and now it's all happened."
Other major awards included:
The Preston Memorial Award for Lifetime Achievement won by Annette Victor of the PAKAM Network
The Mr McKenzie Award for Outstanding Contribution to Remote Indigenous Television was awarded to Noeli Roberts,
The new NITV Spirit Award went to PAW Media for 'First Contact'
The Steve McGregor Award for Best Emerging Talent went to Louisa Anson, Erub Arts, and
The The Mr Garawirrtja Memorial Award for Contribution to Media, Entertainment and the Arts was awarded to legendary musician Warren H. Williams.
As part of the Australian Government's sponsorship, 10 scholarship holders from four remote media organisations attended the festival.
Suprise win!
One scholarship holder Joel Mamarika from Youth Radio Umbakumba in Groote Eylandt also got more than he bargained for, winning the TEABBA region award for Best Emerging Radio Talent.