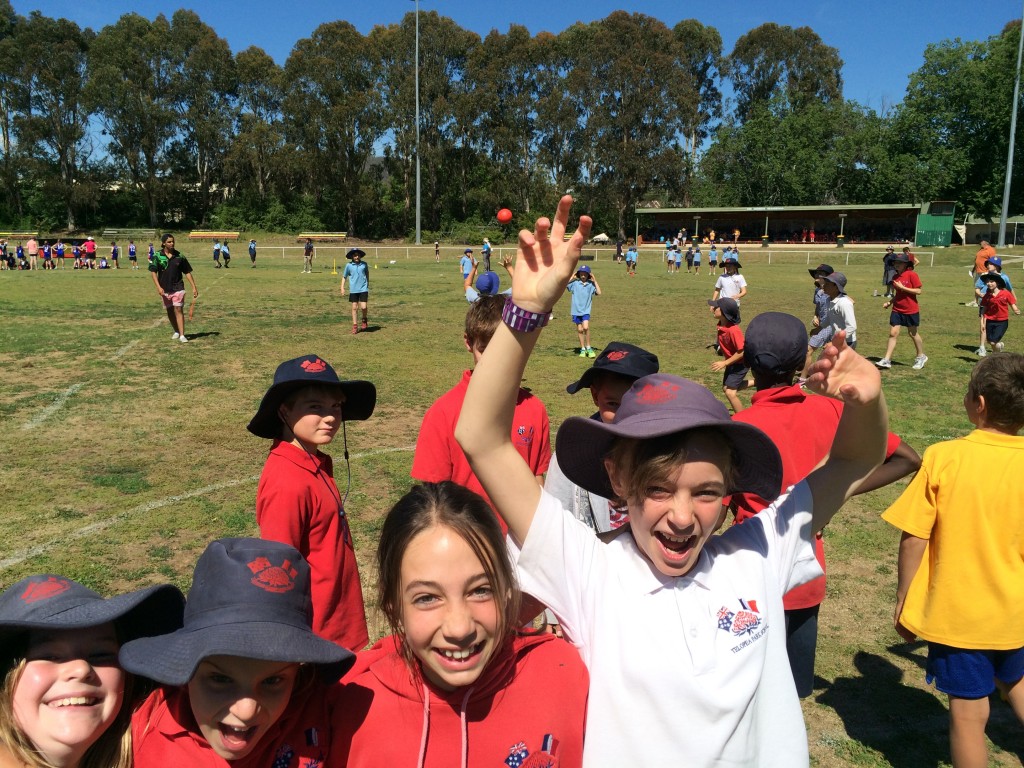 About half of Canberra's schools have added traditional Kabi Kabi game Buroinjin to their sports curriculum after it became increasingly popular with students.
Buroinjin is a ball game originating from the Kabi Kabi people of south Queensland and uses a small kangaroo skin ball, smaller than a soccer ball.
"A lot of running and chasing and you're basically on the move all the time. It's good, especially in the school environment," Aboriginal Education officer Lyle Swan says.
The game was introduced to the schools by Aboriginal Liaison Officers in the late 1990's and early this century.
Played on a court measuring 50 – 70 metres long and 35 – 50 metres wide, the Buroinjin is thrown into the air in the middle of the area and the fun begins.
The aim of the game is for a player to run as far as possible with the ball over the finish line at the other end of the field without being touched by another opponent.
"[Aboriginal liaison officers] used to just go in and have a game with Aboriginal kids or show the game to them and their friends and leave the school again," Lyle says.
"It was just in dribs and drabs, so what we decided in 2010 was to take it to another level and incorporated it into the school curriculum."
The annual Buroinjin challenge has now been running for four years. First becoming popular with high schools and, in the last two years, primary schools have incorporated it into their sport's program.
"Yesterday the teachers wanted to know if they could have a game themselves. I had to tell them I'd have to put them on the next one," Lyle laughs.
"The kids, teachers; they're all embracing it. It's a game everyone can play and it's mixed gender, girls and boys. The rule here is that we have four boys and four girls on the field all the time."
In an interview with the ABC, physical education teacher John Williams from the University of Canberra says the popularity of Buroinjin also had social effects.
"The Ngunnawal people are very supportive of Buroinjin and Indigenous games generally," he says.
"There's a move worldwide towards de-colonising curriculums where there's been some sort of empire or British Empire or colonisation.
"It is important for social justice issues that we have a curriculum that reflects what is happening in society."