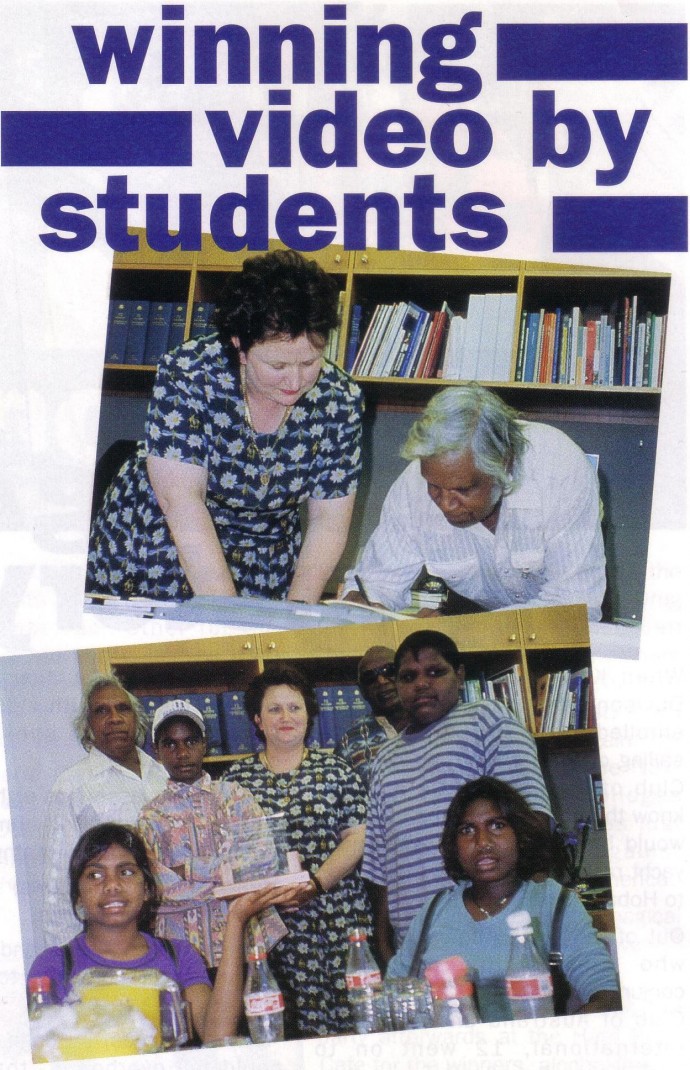 A group of seven primary students from the Yiyili Aboriginal Community School in North West Western Australia were recently in Canberra. They have produced a winning video for the annual National Panasonic Video Competition for schools.
Their winning video is based on the Sydney Olympics theme, featuring an Aboriginal Olympic torch bearer whose shoes wear out.
In the video he is forced to find work at the Yiyili Community as payment for a new pair. But while working his flaming torch disappears. The torch eventually finds it's way back to him and then he continues his trip with colourful new shoes.
The list of winners of the video competition is as follows:
Jeremy Cox (11), Peter Cox (12), Lurlene Dawson (11), Lloyd Dawson (12), Halimah James (11), Larissa Jack (10), Thomas Jinderah (11).
While in Canberra all the students caught up with the Minister for Employment, Education, Training and Youth Affairs, Senator the Hon. Amanda Vanstone, visiting her in Parliament House, all the students along with their teacher Kristine Boyle and Principal Penny Turner were a part of the signing of a funding agreement under the new Indigenous Education Strategic Initiative Program, a very important new program to give extra support to Aboriginal and Torres Strait Islander schools.