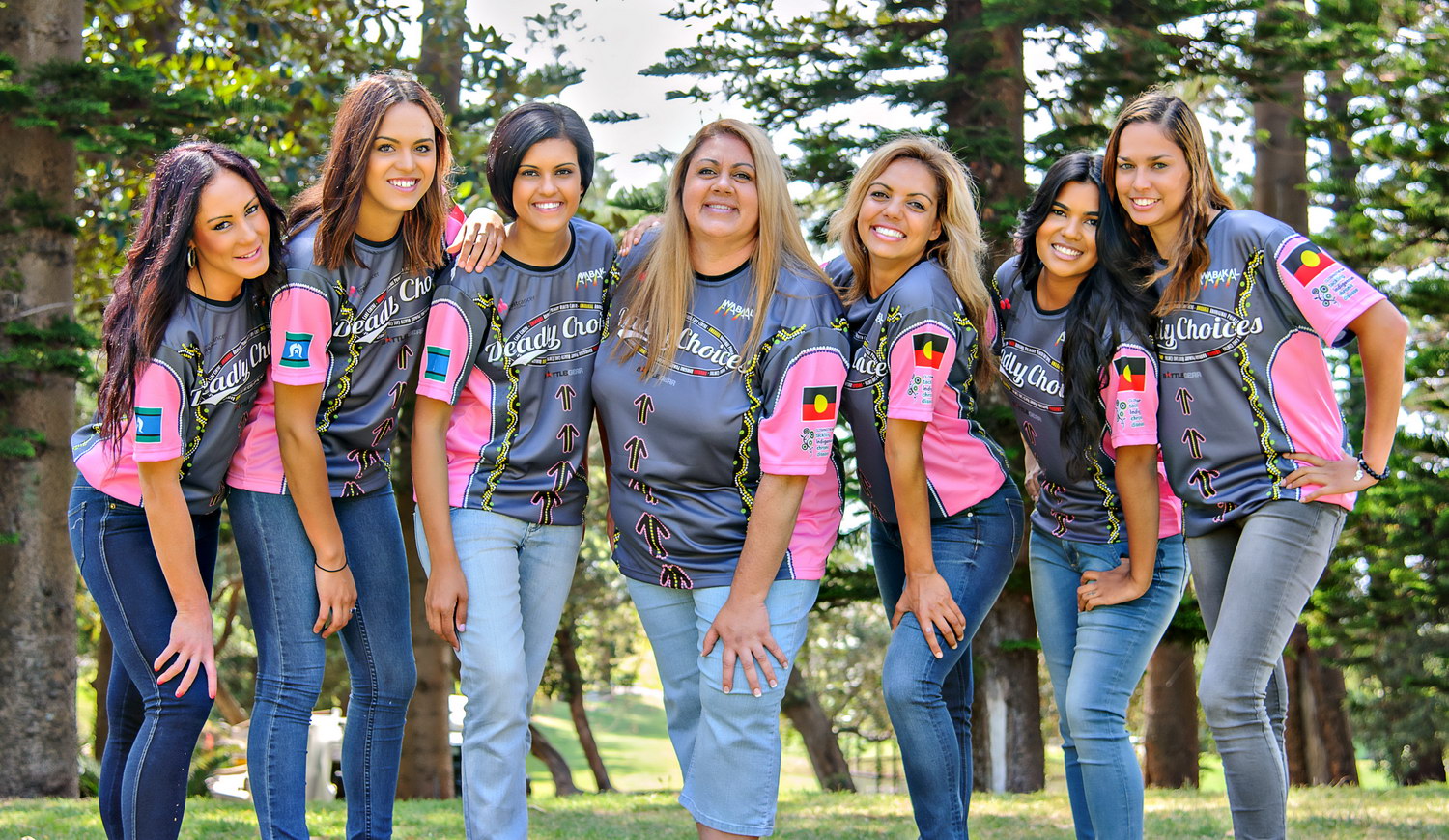 Awabakal Newcastle Aboriginal Co-operative and the Hunter Breast Cancer Foundation have formed a partnership that aims to raise awareness of women's health in the local Aboriginal community.
The initiative is a part of the Deadly Choices program, empowering women to make positive health choices and to educate them on how to do it.
The partnership is expected to bring breast cancer awareness to the forefront of Aboriginal and Torres Strait Islander health.
"The partnership between the Hunter Breast Cancer Foundation and Awabakal Deadly choices was established to create awareness of Breast Cancer but also other health issues surrounding Aboriginal women," says Awabakal Healthy Lifestyle Officer Aliera French.
"Too many of our women are falling ill with chronic diseases and a reason for this is that they are too scared to attend Medical Centres."
The Awabakal Aboriginal Primary Health Care Centre are providing an incentive to have a women's health check by providing Pink Deadly Choices jerseys, all the while promoting breast cancer awareness in the Indigenous community.
"Breast cancer is a serious disease with one in eight women diagnosed nation-wide. It doesn't discriminate between the Indigenous and non-Indigenous populations, which is why partnerships like this are so important in our attempts to tackle chronic disease in the local Aboriginal community," Chief Executive Officer of Awabakal, Don MacAskill says.
The jersey has been funded by both parties and is a valuable possession that women can wear proudly and take leadership in encouraging other women to have their checks.
Awabakal and the Hunter Breast Cancer Foundation know that it can sometimes be scary for women to have their health checks, but they are still important.
"The Deadly Choices Program is here to encourage healthy lifestyles through regular medical checks, fitness and nutrition," says Aliera.
"Our aim is to improve the lifespan of Aboriginal women in the Hunter so we can continue to be strong leaders in our communities and create strong healthy women for the future."
The Hunter Breast Cancer Foundation provides grass root support for people undergoing treatment for breast cancer.
Since January of this year the Foundation has provided more than 600 post-operative comfort cushions, 178 professional cleaning services and 69 lawn care services.
Volunteer drivers have undertaken 338 trips travelling 26,683 kms taking patients to and from treatment appointments.