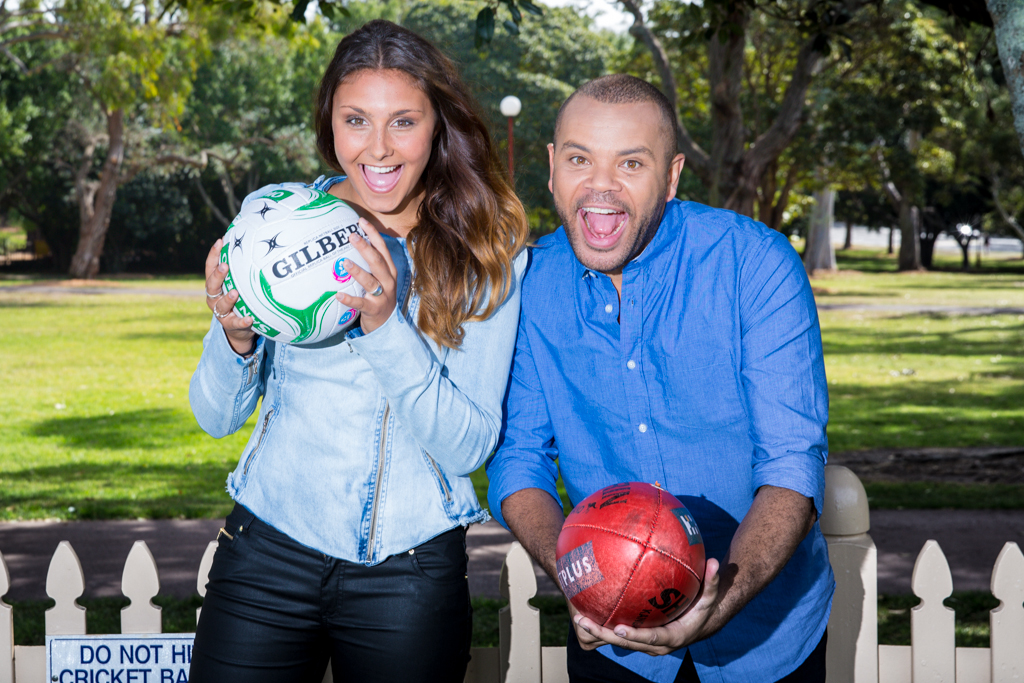 2011 Deadly Award winner and national netball and touch footy star Tanisha Stanton will co-host NITV's Barefoot Sunday – a sporting program showcasing the best in Aboriginal and Torres Strait Islander sport.
Tanisha was contacted by SBS recently, after a journalist remembered interviewing her as a nominee for the Most Promising New Talent in Sport at the 2011 Deadly Awards.
"I honestly didn't think I was going to win [a Deadly], I just went there because I thought it was a great opportunity for me to even be nominated for the award. I was just really happy to even just be there," says Tanisha.
"It was an awesome evening and night and when I won it I was just so shocked. It was just really exciting, I was really proud of myself – especially because it's such a prestigious award."
She was asked to travel to Sydney for an interview and screen test and was then offered the role of co-host on Barefoot Sunday. "He said we'd like you to come down for an interview, we're just chucking around ideas but come down and we'll see how it goes," she says.
"I went down there for an interview and a screen test and everything else pretty much just fell into place."
Described by Tanisha as field action and interviews, the first show will be filmed at the Koori Knockouts this weekend.
"It's sort of like stories from regional and remote communities and people that have aspirations, battles from the bush and about people who are chasing a dream and stuff like that," Tanisha says.
"We shot our second episode up at the Murri Carnival last weekend, which was just myself and Ryan Little.
"It's me and Luke Carroll who are the hosts, so that's why this weekend's going to be our first show."
Currently completing her HSC, Tanisha has always excelled at sport, especially netball and touch football. Last year she made the under 17's NSW netball team which led to her being offered a spot on the Australian under 17's squad. This year she made the under 19's NSW team and was consequently offered a spot in the Under 19's Australian squad.
In touch football, she played for Australia this year in the under 18's team and got to travel to New Zealand in February to compete. Now that she's finished school and been given this opportunity, Tanisha hopes that now she can make a career.
"So many doors are going to open for me. I'm just going to take it one step at a time and just grab this and run with it I guess," she says.