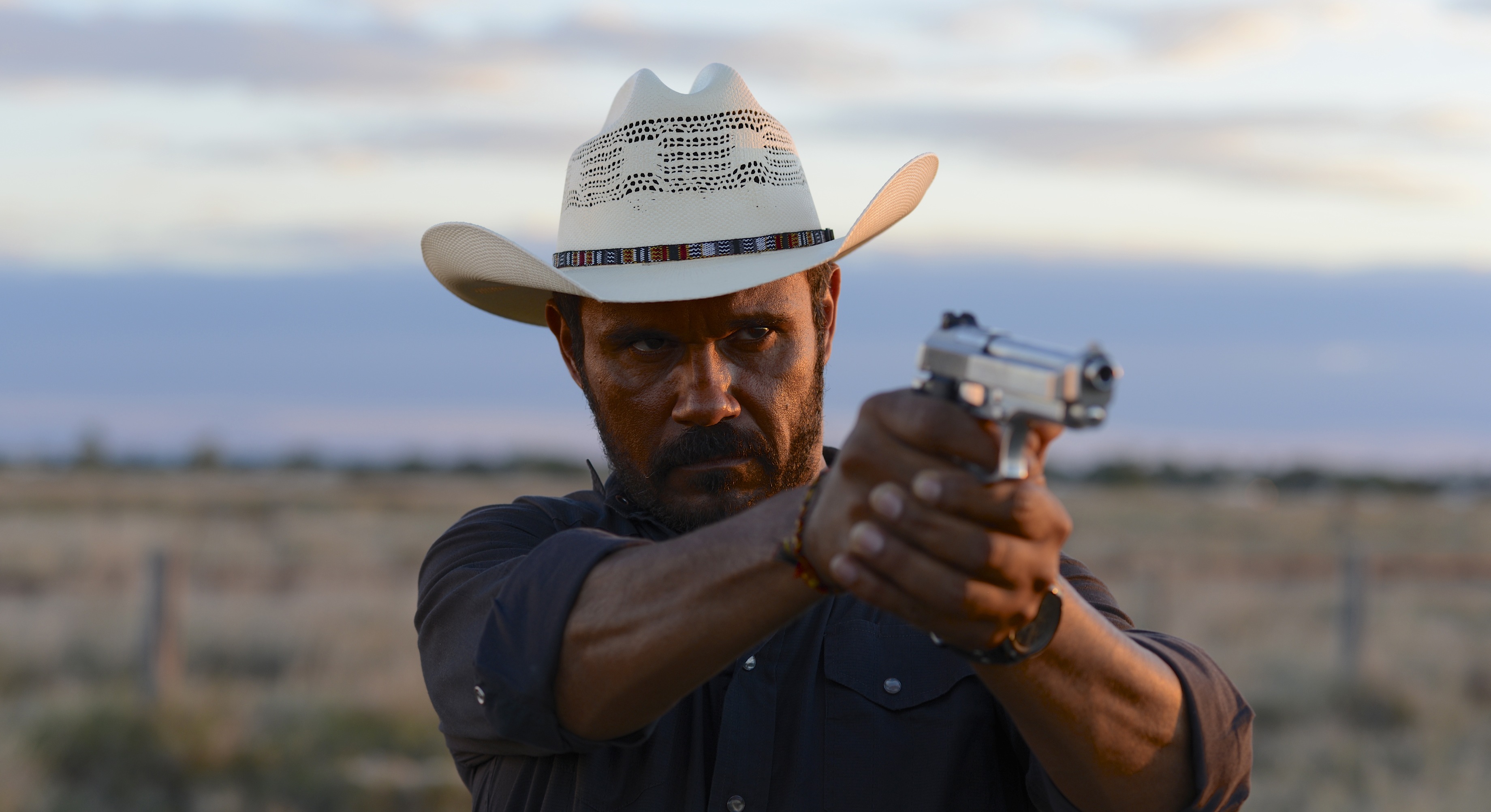 With less than a week to go before Ivan Sen's 'Mystery Road' is released in cinemas in Australia, star of the film Aaron Pedersen is busy on the interview circuit. Arrentre man and longstanding actor of television and film, Pedersen plays Detective Jay Swan in what has been described superficially as a gripping murder mystery, but it is so much more than that.
In 'Mystery Road', director Ivan Sen explores what lies beneath the simmering surface. In Jay Swan, the Aboriginal detective who returns home to his outback town to investigate the murder of an Indigenous teenage girl, Sen looks through the lens of the psychological drama and reveals a man alienated from his police colleagues, his family and his people.
"Jay Swan makes 'Mystery Road' more than just a mystery thriller. He provides a fresh and thought provoking perspective that is a struggle at every turn, and on many levels," Sen says in his director's statement.
"He has moved out of the local public housing estate, and found himself a big house on the other side of town. But it has come at a cost. He has lost touch with his ex-wife, his teenage daughter, and the community, which he is trying to make a better place."
And along with a multi-layered and compelling plot, Sen brings a cinematic detail which doesn't rely on "music or trickery".
"I wanted 'Mystery Road' to have a timeless, classical feel," he says. "A feel that was reminiscent of Hollywood films of the 60s and 70s which were more dialogue based…I wanted this film to have a quiet, almost trance like atmosphere, where the music became the words spoken from the characters."
Film critics have endorsed Pedersen's portrayal of Jay Swan. It's a role, as the good detective, he's played before on TV in City Homicide, Water Rats and in the film 'The Territorians'.
He draws on a lifetime of observations to play Jay Swan including growing up as a 'kid in Alice Springs and seeing how the police treat everybody', through to researching and observing the investigative dedication of real life detectives.
"I wouldn't be a detective in real life because it's a hard life. They have to investigate homicides and close cases including ones where families ring every year to see if the killer has been brought to justice. They take on others emotions and they take on death," he says.
"I spent some time at City Homicide Melbourne researching for roles and I saw the real thing. Every time they file a case they have a beer, whether that's at 3am in the morning or otherwise."
For Pedersen, 'Mystery Road' is a "beautiful, truthful story" about police corruption and walking between two worlds. His character walks a fine line which is "not an easy place to be".
"He [Jay Swan] draws on his own instincts and his inner beliefs. When the local police try and sweep the murder of the teenage girl under the carpet, he stands up for his people and for his community," he says.
"Jay Swan ultimately has to trust himself and he trusts the law in his heart. He then has to make the system accountable."
'Mystery Road' premieres in Australian cinemas on 17 October.