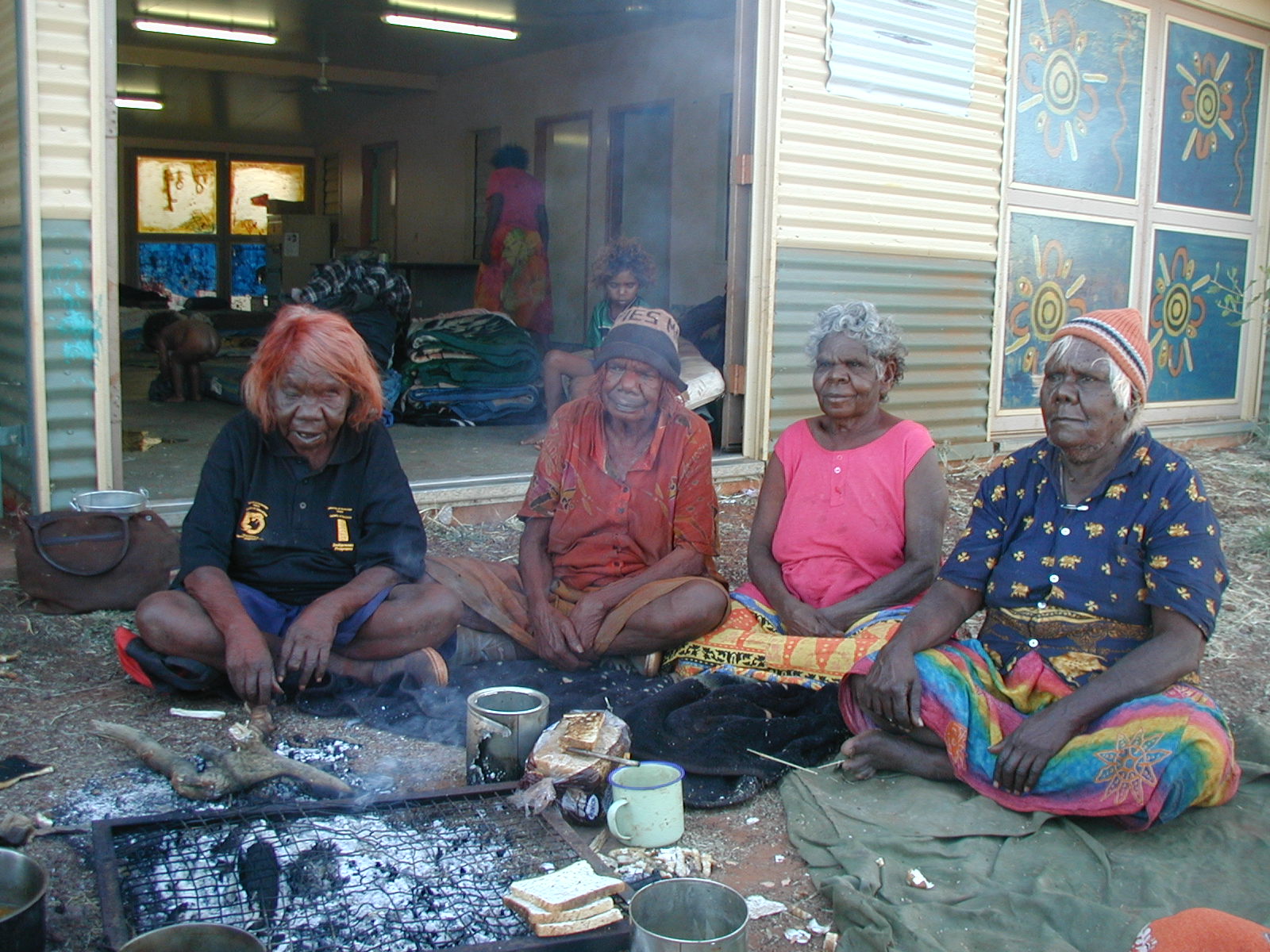 Kapululangu Aboriginal Women's Association (KAWA) was established to preserve the wonderfully unique culture built on family, land, stories, ceremonies, legend, art and music of the traditional custodians of Balgo, Western Australia.
KAWA was established by the traditional custodians, an organisation to support them in passing down their cultural knowledge to their young, with the hope of preserving culture.
The elders want their young to grow up strong and resilient, proud of whom they are as people and secure in their peoples' law and culture so that they can better cope within the forever changing world.
Established almost 30 years ago, the elder women were concerned that they were "losing their culture" and as a result social problems were arising and imposing a profound impact on everyone, especially the youth.
They believe that the solution to these problems, like domestic violence and petrol sniffing, lies within connectedness to self, kin, country and Tjukurrpa (Universal Life Force/Dreaming) through ancient ceremonial practice.
Dr Zohl dé Ishtar is the Executive Director of KAWA. She is a Nobel Peace Prize nominee, PHD and sociologist who has worked in collaboration with Indigenous Australians and Pacific peoples since 1979.
"It's all about relationship – relationship with self, family, country and Tjukurrpa," says Zohl.
"What they hold here is so rare and precious on this planet."
KAWA provides camps for the Indigenous and non-Indigenous alike. These camps offer a once in a life time experience and facilitate a place for growth, belonging, self-discovery all the while becoming immersed in the world's oldest continuous culture.
"The camps offer a sense of self, a sense of being and a deep connection with the planet," she says.
"These elders have the ability to open the door to Indigenous and non-Indigenous.
"They do not see a distinction between races – we have so many people all across Australia wanting to come and learn from these ceremonial bosses."
KAWA receives no government funding and relies on donations to continue – if you would like to learn more about KAWA or donate please visit www.kapululangu.org