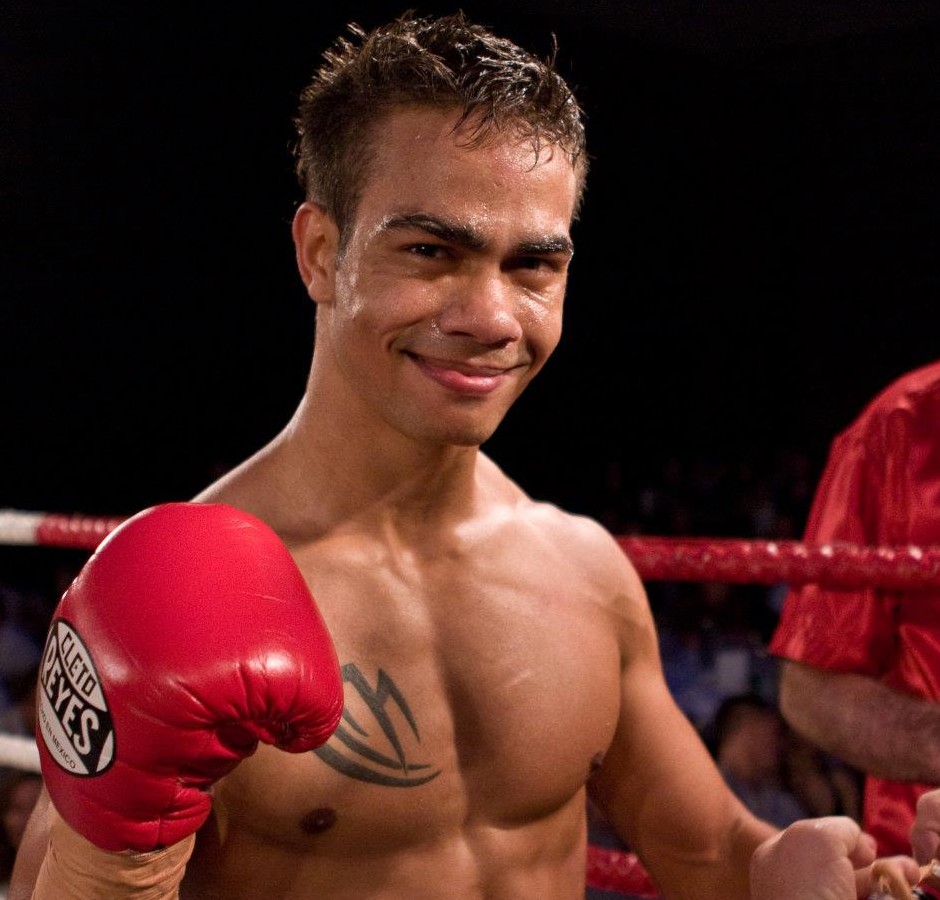 Fred 'The General' Mundraby fought his way to victory in a unanimous point's decision after 10 rounds last month, to earn the Australian Super Bantamweight title.
A Gunggandji man, Mundraby believes the odds were against him when he fought the much bigger Emmett Gazzard but instead upstaged him, and now holds three Australian titles, in three different weight classes.
Mundraby fought Gazzard in the super bantamweight title on the Gold Coast in August, and has taken some well-earned time off recently, but is back and training hard.
"I looked him in the eyes and I saw I had that opportunity and I knew I was going to win the fight," Fred says.
The 25 year old father has had 17 professional fights, 15 wins (seven by knockout), one loss, and one draw. He stands at just 168cm, and has fought all over Australia and even Japan.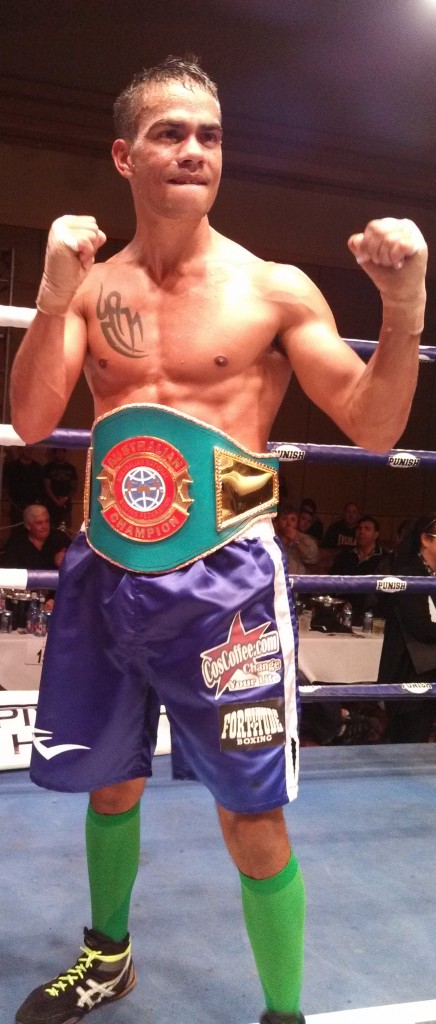 A self-admitted 'little fella', Fred can hold his own in the ring and does what needs to be done to take a home a win.
"I just try to bring it on the night when I need it, like how a tradesman takes his tools for certain jobs on the day," he says. "I can be a fighter, boxer, brawler or whatever it needs to be is what I adapt to."
Fred originally wanted to be an NRL player but boxing gave him a feeling that no other sport could deliver.
"Boxing just gave me more of that one on one feeling, and I don't have to rely on anyone else," he says.
"If I lose it's because I lost, not anyone else, and if I win it's because of me."
He started boxing at a young age and has put in the hard yards to get to where he is today. He cites his family, especially his late father, as giving him the strength to persevere through thick and thin and keep him 'level-headed'.
"I went home plenty of times crying to my Dad asking why I wasn't winning and he showed me how to do a lot of things," he says.
"He taught me a lot growing up and some of the stuff he said to me 10 years ago, I'm only just beginning to understanding now."
Fred has had his fair share of losses but getting to the top will never happen straight away.
"If you want to do it, give it one 100 per cent and don't look back. Things may not work overnight but when they work, that's when the special stuff happens."
'The General' aspires to rewriting Australia's boxing history and one day donning a world title belt.
"I dream of winning a world title and I've always envisioned myself wearing that WBC World Title Belt around my waist," he says.
"I'm a man that has hardly ever had the opportunities and all my titles come from me stepping up from being the underdog. There is a lot more to come."