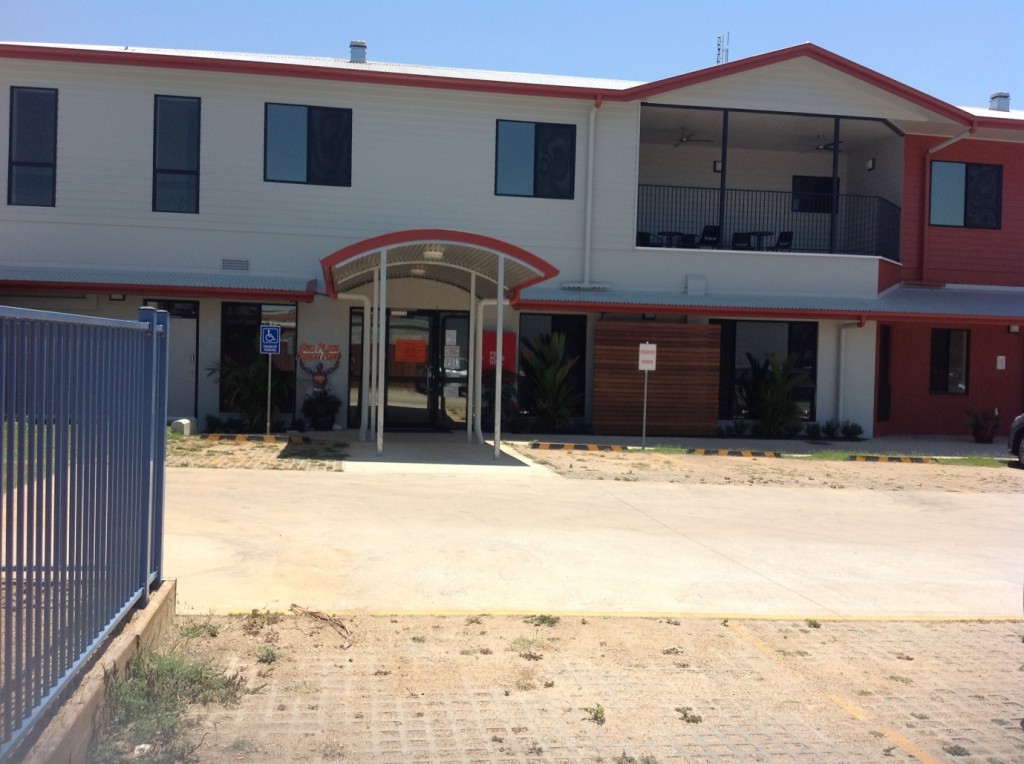 Mulungu Aboriginal Corporation Medical Centre is an Aboriginal Community Controlled Health Organisation working to improve health outcomes and wellbeing for the Indigenous community of Mareeba.
The centre was established in 1991 and becameincorporated in 1993. Mareeba is a rural, remote country town in far North Queensland.
Mulungu employs qualified team members, all of whom are passionate about providing top of the range holistic healthcare to the community through numerous programs and services.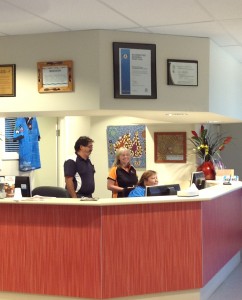 "Building strong leaders through effective governance, strong systems focus and accountable performance management will grow the capacity and capability of the organisation," says CEO of Mulungu Aboriginal Corporation Medical, Gail Wason.
Mulungu's mission is to provide comprehensive primary health care services that respond to the physical, spiritual, cultural and emotional and social wellbeing needs of the community and by empowering the community to manage their own health and wellbeing.
Clinical services offered by Mulungu are vast and holistic. Some services include acute care, immunisations, health screenings, drug and alcohol support, asthma care, health checks, family planning, eye and ear health checks and diabetes support. Services are carried out by 5 full-time GPs, 8 health workers, registered nurses and system support officers, with a total Mulungu staff of 45 and growing.
Specialists also regularly visit the centre including Australian Hearing, diabetes educators, dieticians, psychologists, speech therapists, physiotherapists, podiatrists, optometrists, a breast screening service and a women's FROGS clinic.
"Our model is about the whole person and whole community, their life, learning development, language and their health," Gail says.
Managing chronic health conditions is vital to Mulungu – this is why the staff works with those affected by chronic disease ensuring the assistance in managing their ailments and promoting healthy lifestyles and wellbeing. The clinic focuses on three prevalent conditions in the area including diabetes, asthma and heart conditions.
"Mulungu aims to build strong health by creating strong people who are making informed decisions," she says.
The Parent and Community Engagement (PaCE) Program is a platform to encourage parents, care givers and community members to support learning outcomes for Indigenous students and to raise healthy and strong children.
"Our model works across education, health, and jobs for our community – it's a model that supports the individual who wants to do the best for themselves, their family and their community," says Gail.
The organisation actively promotes women's health, engaging with female community members offering pap smears, breast examinations and assisting with family planning and fertility.
They run a "Mum and Bubs" program twice a week with fully qualified staff in pregnancy planning and antenatal care. Their doctors can also provide referrals for any mental health issues or relationship concerns.
"Numoo Bubi aka mums and bubs program promotes healthy outcomes and healthy lifestyle choices for women and their babies," says Mulungu nurse, Julie Bulst.
"We aim to assist mothers to utilise preventative health care including comprehensive pre-natal care, we also strive to optimise the physical, mental and emotional health of the mother before, during and after pregnancy as this is vital in ensuring the baby has the best possible start in life.
"To do this, we try to work closely with the mother to choose a healthy lifestyle and to emphasise the importance of attending early and regular antenatal appointments and undergoing scans and investigations.
"We engage with mothers and their children so we can support healthy choices and pick up any problems early in pregnancy or childhood to prevent or reduce serious consequences.
"We believe a healthy, happy childhood will help support a lifetime of physical and emotional strength."
The Mulungu Aboriginal Corporation Medical Centre is located at 162-164 Walsh Street, Mareeba and open Monday to Thursday – 8am to 5pm and Friday – 8am to 3pm. To learn more on Mulungu visit their website.