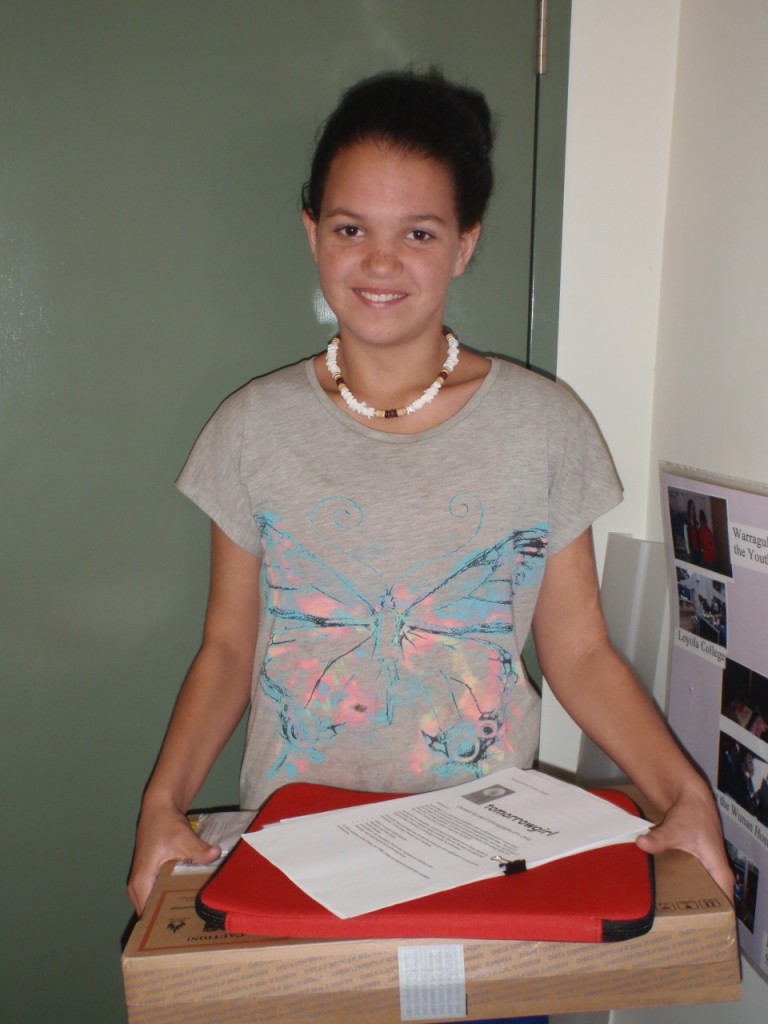 A powerful story about friendship, loss and finding strength has won the inaugural "tomorrowgirl" short story competition, which is open to high school girls from remote Aboriginal and Torres Strait Islander communities.
The story was written by 14-year-old Shania Willett from Halls Creek in Western Australia.
Entrants to the competition were asked to submit stories of at least 500 words on the theme of "my beautiful tomorrow".
The competition attracted a strong response from Aboriginal and Torres Strait Islander girls across the country, including from communities as diverse as Epenarra in the Northern Territory, Charleville in Queensland and Thursday Island.
Sophia Gumpoltsberger, 14, also from Halls Creek, was named runner-up in the competition. Sophia's story focused on home, family and reunion. Kesha Bedford, 16, from the Junjuwa community in Fitzroy Valley, Western Australia, took out the Founder's Encouragement Award. Her story focused on love of home, country and family.
All three award winners received memberships to the Australian Society of Authors, among other prizes aimed at encouraging them to pursue their passion for writing stories.
The competition will be held annually and was developed by Ros Baxter, a published novelist from Brisbane who has had a long history of working with Indigenous people and on Indigenous issues.
"Too often we hear only the bad news stories coming out of remote Australia," Ros said.
"Tomorrowgirl is about hearing fresh voices of hope and resilience and about helping girls learn from each other.
"As well as providing budding young writers with a chance to be published, we know that women and girls are the key to change in any community.
"These girls are the leaders and mothers of tomorrow. It's important that their voices are heard – by their communities and by each other."
Ros is working with publishing group Harper Collins Publishing Australia to develop an anthology based on the entries.
Tomorrowgirl was judged by a panel of three eminent judges: Sue Woolfe (an award-winning novelist who has spent years in remote Indigenous communities researching her latest novel, The Oldest Song in the World), Danika Nanya (a young Indigenous print and radio journalist) and Damian Amaroo (chief executive of Indigenous communications company Inception Strategies).
Further details are available at www.tomorrowgirl.com.au or by ringing Ros (0420 933 741).