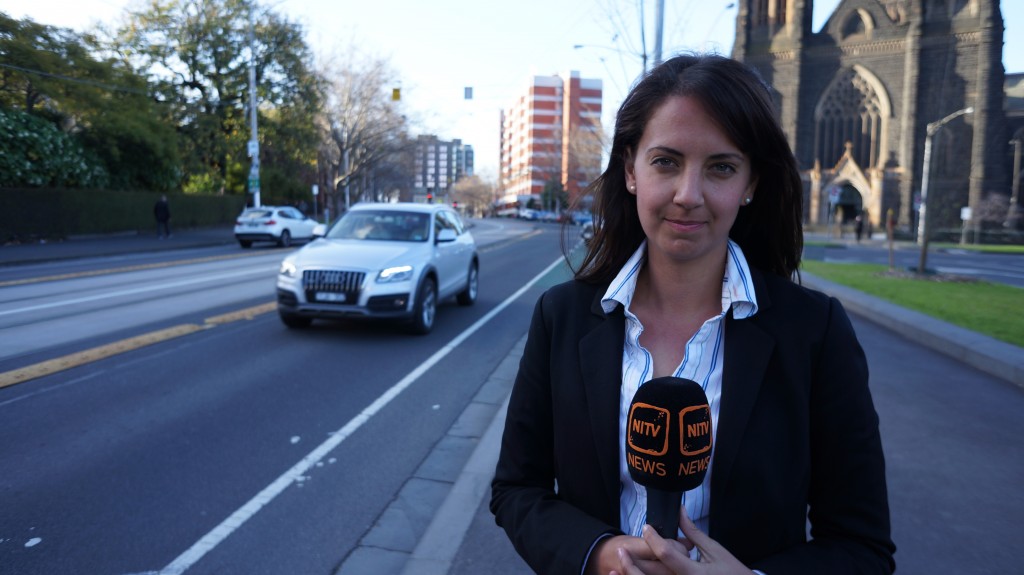 Gamilaroi woman Brooke Boney has worked her way up the career ladder relatively quickly, with her current role being a political correspondent for NITV News.
Brooke grew up in Muswellbrook in the Hunter Valley region of NSW watching television without any real Aboriginal or Torres Strait Islander role models she could look up to.
"When I was growing up there wasn't very many indigenous people on TV or in the media. There was a very stereotyped picture of Aboriginal people," she says.
When Brooke was working for a media company, she decided that she would embark on a new career path as a journalist.
"A lot of the stories that we would see about Indigenous people would be negative," she says.
"I wanted to be a journalist so that I could change the way people think about Aboriginal people, so that there were some more positive stereotypes."
It took Brooke a while to figure out what she wanted to do with herself career wise; she left school without completing year 12 and threw herself into work. She eventually came to work in sales and advertising.
"I didn't know what I wanted to do when I left school, so basically I just went out and started working straight away. I ended up working in sales and advertising at the Financial Review and went on to study journalism," she says.
Brooke started by applying to the University of Technology in Sydney through their Indigenous Learning Centre, Jumbunna where she says she received lots of support throughout her degree.
She successfully completed her Bachelor of Arts in Communications and majored in Journalism. Following her graduation, she began at Koori Radio as a volunteer producer and has also worked in TV news at Channel 9, Lateline and the 7.30 Report.
"It was weird for me, because you see a lot of the stuff on the news and you know what kind of impact it can have," she says of starting work in the industry.
"When you study the theory behind what it actually means and how important it really is to have positive role models, not only for young Indigenous kids but also for the rest of Australia, and how they see us as well."
Brooke now also volunteers with the Australian Indigenous Mentoring Experience to improve education and employment outcomes for Aboriginal and Torres Strait Islander people.