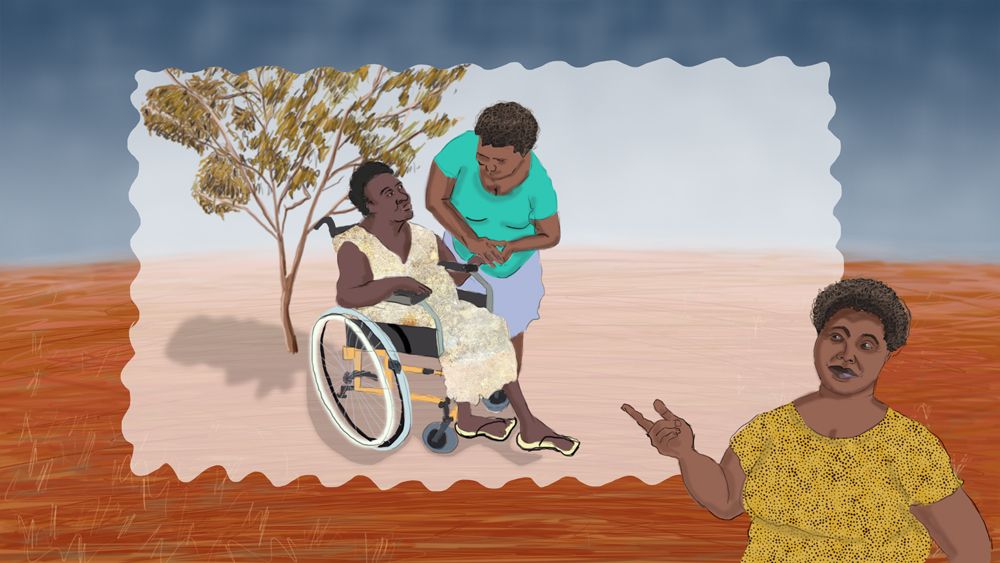 "They say a picture speaks a thousand words – our pictures speak a thousand languages" is Italklibrary's motto, an innovative service that transcends literacy barriers by allowing anyone to listen to stories in a range of endangered Aboriginal languages for free.
The website hosts a wide range of stories educating on topics such as disability, environment, language learning, arts, training human rights and law in over 14 Indigenous languages from Alyawarre to Yolngu Matha.
The service was established 20 years ago by Christopher Brocklebank when he acknowledged the urgent need for resources and educational tools that speak in visual and oral languages and has since gone on to win the Micro section of the Telstra NT Business of the Year awards and is a finalist for the NT Training Awards.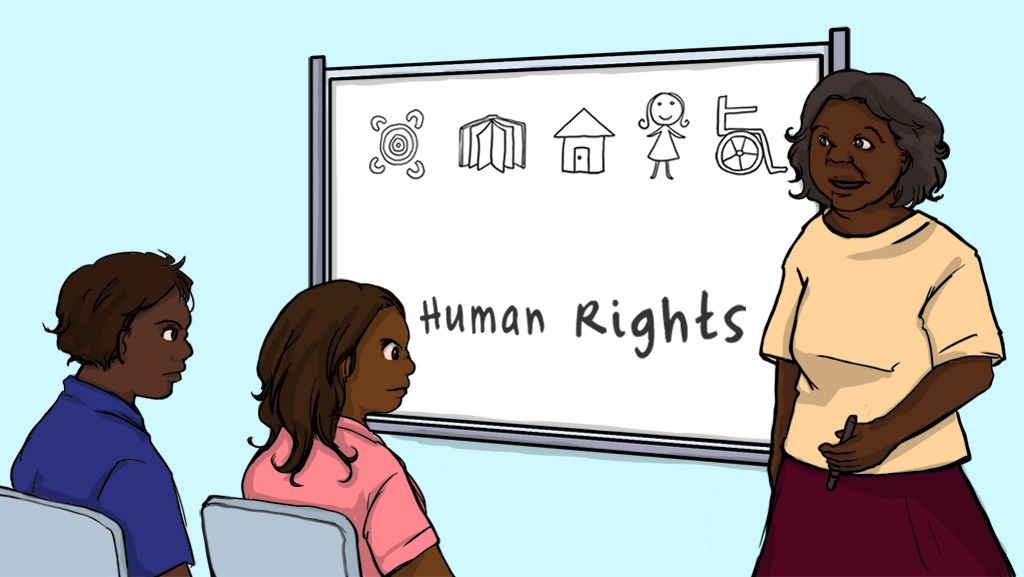 "We put things in a visual form whether it's a literal story or concept, then we record a language over it so people can learn in their first language," says founder/director, Christopher Brocklebank.
"People have massive strengths in their own language, they have massive strengths in storytelling, and they have massive strengths in visual form."
With over 38,000 stories viewed, the italklibrary website is contributing to help close the gap and make education accessible to everyone.
"Every story viewed is just like a book read and an increase in knowledge," he says.
"If you can't get knowledge from the very world you live in, then you're shutout."
"If you can get the information in a hands-on-way then it's much better for the individual and whole community," he explains.
Italklibrary collaborate with clients in the private and public sectors such as beyondblue and the Institute for Aboriginal Development, creating education opportunities by integrating traditional storytelling and modern technology.
Italklibrary provides a platform for the preservation and celebration of Aboriginal language and allows for a dynamic two-way approach to learning language.
"Whether it's seeing any of the stories or using the italk™ software to make you own language versions or to make your own new stories, we invite everyone to enjoy the italklibrary." he says.
To learn more about italklibrary visit their website or like their facebook page

.