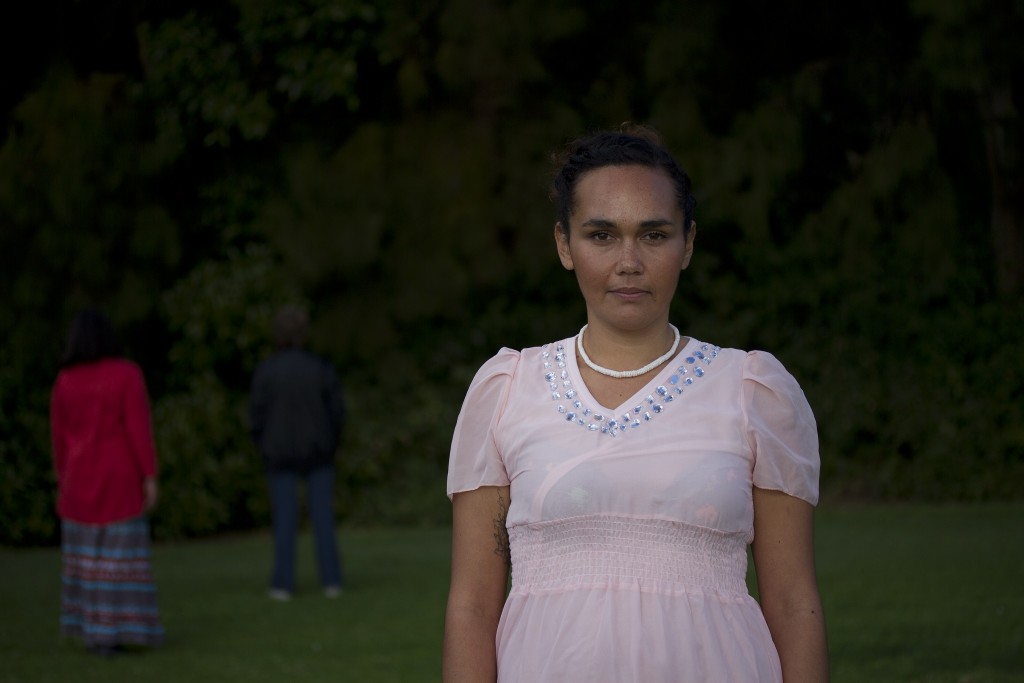 'This Fella, My Memory' is an emotionally-charged stage production that is a celebration of older Aboriginal women and their deep and powerful connection to land, culture, people and spirituality.
This new theatre production is presented by Carriageworks in Sydney and created and devised by Moogahlin Performing Arts. It is the first work written, directed and produced by an Aboriginal theatre company in Redfern in 40 years.
"This Fella, My Memory was made by fusing contemporary western theatre play-building techniques, such as theatre games and improvisation, with more traditional Aboriginal cultural approaches," says Director and Artistic Director of Moogahlin Performing Arts, Frederick Copperwaite.
"We used the oral traditions of shared storytelling, communal inclusion and equality with respect to cultural practice. We have worked closely in consultation with Aboriginal elders and we are especially proud that together we have been able to collectively imagine, and share ownership of a story about the community in which we all live and work."
The story follows three women, Toots, Dolly and Colleen who have all experienced first-hand the negativity life has to offer from abuse to addiction, to abandonment but despite all the hardships they have encountered, they have survived.
The production signifies the continuation of a strong tradition of theatre making in Redfern which began with the Black Theatre in the 70's, revitalised with the creation of Moogahlin and the Yellamundie playwriting festival, presented at the Carriageworks earlier this year.
"This Fella, My Memory is a celebration of the strength, tenacity and spirit of older Aboriginal women, whose stories are rarely told," Carriageworks Aboriginal Artistic Associate Andrea James says.
"It is also a cultural mapping of Aboriginal NSW. There are clear borders and symbols across this state and while these are not visible to non-Aboriginal people, to these women they are as clear as night and day.
"So as Dolly and Toots, wind their way through the outback, they trace their memories and those of their ancestors. The landmarks of country are as familiar to them as the lines on their faces, and their real journey becomes a spiritual journey also reconnecting them with memory and place."
With a recent explosion of talented Aboriginal artists and productions in the spotlight 'This Fella, My Memory' is no exception and is sure to entertain audiences.
"The stories have been marginalised for some time but now they're breaking into the mainstream and I believe that Aboriginal stories are really the Australian stories, they are the mainstream," says Frederick.
"The stories that are really appealing about this country are the Aboriginal stories.
"It shows that in the and there are cultural differences but simultaneously there's not; in the end we are all just humans."
The production features Elaine Crombie, Linden Wilkinson, Lily Shearer, Matt Edgerton, Rosealee Pearson, Katherine Beckett, and Guy Simon who are all fitting their respective roles excellently according to Frederick.
'This fella, my Memory' was created and devised by Aunty Rhonda Dixon Grovenor, Bjorn Stewart, Linden Wilkinson, Lily Shearer, Matt Edgerton, Rosealee Pearson, Katherine Beckett and Frederick Copperwaite with Aboriginal Elders Aunty Christine Blakeney and Uncle Max (Dulumunmun) Harrison.