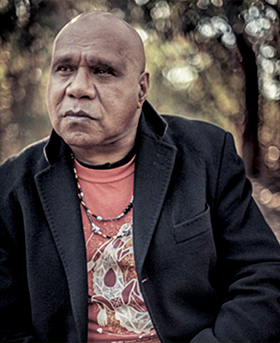 More than 3000 people from across Australia attended the 2013 NIMA Awards in what was a night of cultural celebration and recognition at the Darwin Amphitheatre on August 10.
"This year's awards truly demonstrate the great strides that Indigenous music has made across the Country and reflect the growing success of Indigenous musicians," says General Manager MusicNT, Mark Smith.
The night also showcased musical talent with many performances including a two hour tribute to cultural music icon Yothu Yindi, and to pay homage to the late Dr Yunupingu.
Artists such as Jimblah, Shellie Morris, The Medics, Kutcha Edwards, East Journey and many others joined in with some of the original members of Yothu Yindi in the special tribute concert MC'd by former Australian Government Education Minister and Midnight Oil frontman, Peter Garrett.
The recipients of the NIMA Awards included some of the best Aboriginal and Torres Strait Islander talent this country has to offer –
• National Artist of the Year – Jessica Mauboy
• National Album of the Year – 'Into the Bloodstream' by Archie Roach
• National Song of the Year – 'Waliwaliyangu li-Anthawirriyarra a-Kurija (Saltwater People Song)' by Shellie Morris and the Borroloola Songwomen
• National New Talent of the Year – Thelma Plum
• National Cover Art of the Year – 'Into the Bloodstream' (Archie Roach)
• National Film Clip of the Year – 'Song to Sing' (Archie Roach)
• G.R. Burarrawanga Memorial Award – Shellie Morris
• NT Community Clip of the Year- Rockhole produced by IHHP for Wurli – Wurlinjang Health Service
• NT School Band of the Year – Rulku
• NT Traditional Music Award of the Year – Wandawuy – The Mulka Manikay Archives
• NIMA Hall of Fame inductees – Henry 'Seaman' Dan, Wirrinyga Band, Milingimbi and Archie Roach
• NIMA Special Recognition Award – Gurrumul Yunupingu
"MusicNT extends its congratulations to all the winners," says Mark.
Coverage of the NIMA's will premiere on NITV tomorrow, Saturday the 17 August.