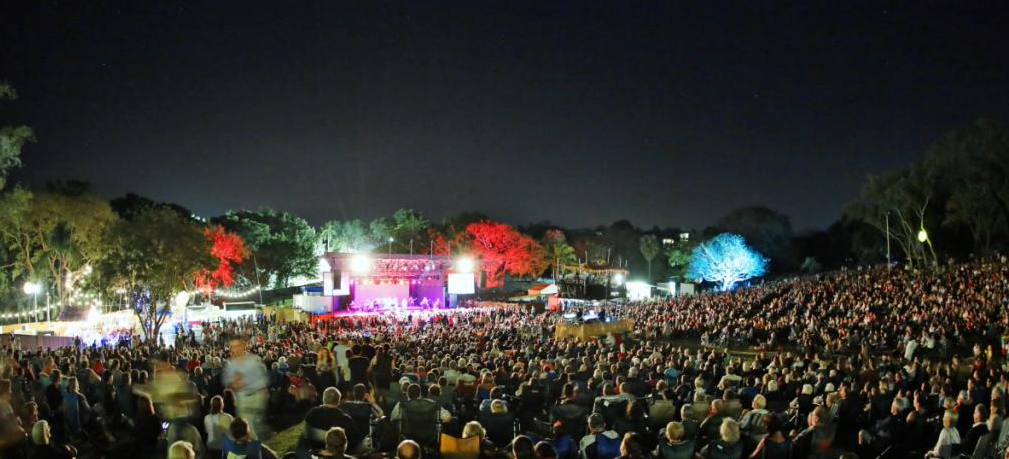 The original members of Yothu Yindi will perform at the 2013 National Indigenous Music Awards (NIMA), with several artists including Mr Yunupingu's grandson Rrawun Maymuru, lead singer of band East Journey.
Kutcha Edwards, the soul-father of Indigenous music has also been confirmed. The rest of the line-up for the show will be announced later this month. The NIMA's aim to celebrate contributions made by Aboriginal and Torres Straight Islanders in the Australian music industry. "They're a platform to celebrate affluence within the Indigenous music scene," says event producer Mark Smith. "It was started as a way to showcase the existing music that was out there. In a way, it was saying this is happening now and trying to bring it to a wider audience. "Originally they started as the Northern Territory Indigenous Music Awards because there was a lot of great music being created in remote areas and it was hard for the musicians because of various barriers stopping their music from getting out there."
The awards offer a national stage to all levels of Aboriginal and Torres Strait music. "We give a platform across the board, from school bands to emerging acts, right through to bands that are achieving at a high level. The intention is to celebrate bands that are having success but also giving motivation to emerging acts to continue with their aspirations."
Over the years, Indigenous artists have incorporated traditional styles with contemporary styles of music, creating a unique genre all of their own. NIMA aims to nurture and promote this genre. "There is a really broad style of music. There's a lot of diversity across the country which is really exciting," Mark says. "Getting that music out there makes for a larger sphere of potential audiences." Triple j will be partnering with NIMA for the second year in an effort to discover the best unsigned act in Australia with their unearthed competition. "We've had a partnership with triple j for a few years now and, as of last year, we launched a national unearthed competition with them," says Mark. "It's to identify emerging acts and have them perform at the music awards. It was really successful last year and out of that came [singer/songwriter] Thelma Plum. She's gone on to have some really good success. "I'm excited to see what act comes through this year."
Nominations have now closed across the NIMA categories: Artist, Album, Song, New Talent of the Year, Film Clip of the Year and Cover Art of the Year. The NIMA's will be held on Saturday 10 August from 7pm at The Amphitheatre in Darwin.