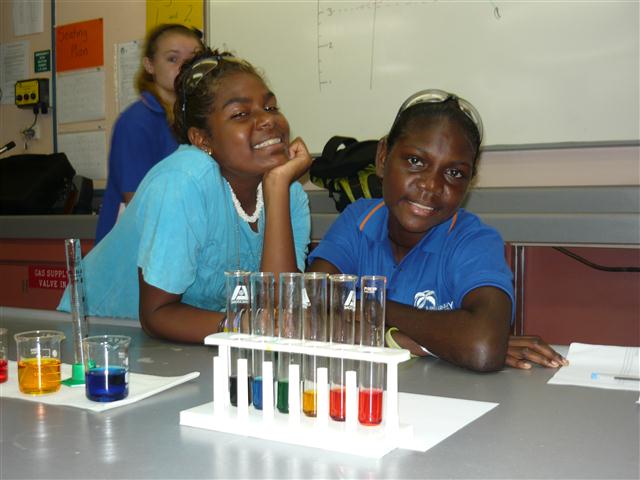 The Arnhem Land Science Fair: Sharing the Knowledge is an event that aims to recognise the importance of scientific knowledge in our lives as well as showcase the science that Arnhem Land has to offer.
The event is part of National Science Week, that runs annually and highlights the benefits science has to share.
"It's a focus on science in and around Arnhem Land that we can share and highlights the importance of science to the students and the community," says event organiser and local science teacher, Cassandra Duykers.
"Science is important because we use it in everyday life. People have become so blasé and think that things just happen and they don't think that science plays a role, like flicking on a light."
Nhulunbuy will be hosting the Arnhem Land Science fair with key themes including – archaeology and antiquity, human body and movement, energy and transport, environment and nature, health and medical, space and astronomy, and innovation and technology.
The themes will be presented by everyone from lab technicians to rangers and to Questacon with hopes of introducing science to the young people of Arnhem Land, including 23 remote Aboriginal homeland schools and 15 area schools in the region.
The fair presents a unique opportunity for the community members, and students, to engage with science – a rare opportunity.
"Being a remote location it's unusual for people of this calibre to come together in one place and highlight the importance of science at one function," Cassandra says.
Students of the area will be able to conduct their own research in a scientific field that interests them. This will allow them to develop their research skills, written and oral communication skills.
A competition will be held to coincide with the fair, where prizes will be up for grabs for students in five different categories judged by the public.
"I have students right across Arnhem with science fair projects that they've conducted at their schools and are bringing them in for the competition," she says.
"The kids are really looking forward to it."
The event will be held Wednesday, August 14 2013 from 8am to 3pm at the Nhulunbuy Town Hall, Nhulunbuy, NT.