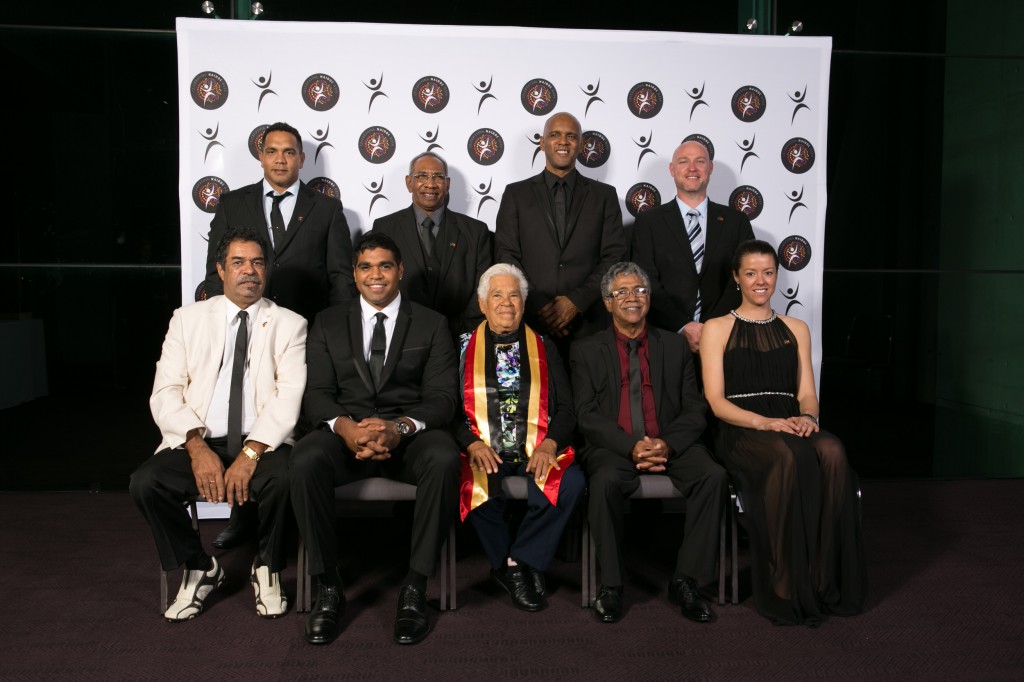 Ten outstanding National Aboriginal and Islander Day Observance Committee Award winners were honoured at the Perth ceremony and official ball last Friday evening.
The NAIDOC Awards showcase excellence within the Aboriginal and Torres Strait Islander community, including contributions individuals make to their communities and achievements they've accomplished in their chosen field of work.
Minister for Families, Community Services and Indigenous Affairs, Jenny Macklin, presented the 2013 Lifetime Achievement Award to a representative for Galarrwuy Yungupingu, a prominent national leader who has the respect and admiration of many Australians. Galarrwuy continues to lead his people with understanding and wisdom.
The 2013 NAIDOC Person of the Year award went to Darryl Kickett who has dedicated his life to community development, land rights, education, health and policy.
The 2013 National NAIDOC Award recipients are:
– Lifetime Achievement Award – Galarrwuy Yunupingu, Northern Territory
– Person of the Year – Darryl Kickett, Western Australia
– Female Elder of the Year – Rose Richards, Queensland
– Male Elder of the Year- John Hayden, Western Australia
– Caring for Country – Jimmy Edgar, Western Australia
– Youth of the Year – Kate Malpass, Western Australia
– Artist of the Year – Tony Briggs, New South Wales
– Scholar of the Year – Dr Mark David McMillan, Victoria
– Apprentice of the Year – Danny Bromot, Northern Territory
– Sportsperson of the Year – Jonathan Thurston, Queensland
This year the awards were hosted by Ernie Dingo and Narelda Jacob at the Perth Convention Centre and were attended by more than 1200 guests from across the country, including many Perth traditional Elders and community representatives.
On the night, it was also announced that the 2014 national NAIDOC celebrations will be focussed on the Gold Coast.