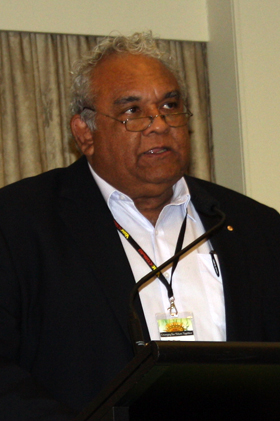 The National Congress of Australia's First Peoples will host a webcast panel discussion today as part of International Day of the World's Indigenous Peoples, to discuss current and future issues and ways to address them.
The topic for the webcast is Treaties, Agreements and Constructive Arrangements with Aboriginal and Torres Strait Islander Peoples and will include panel members such as Dr Tom Calma, Mary Graham, Brian Wyatt and Nicole Watson.
Everyone is encouraged to log on and be a part of the discussions. You can do this at www.nationalcongress.com.au
"If we want to see progress, it's about partnership and all parties understanding the issues at hand and how to best work our way through them," says panellist and Co-chair of Reconciliation Australia, Dr Tom Calma.
"To be informed is to be empowered and that's the approach we are hoping to take."
The panel will focus on Indigenous Land Use Agreements, the Constitutional Recognition process, the reconciliation process, and the establishment of the Aboriginal and Torres Strait Islander Social Justice Commissioner.
"When we talk about human rights they apply to everyone regardless of socio economic status or nationality and ethnic origins," Dr Calma says.
"It's important for all of us to know that we have a role to play and that we should be respected as people of the Nation.
"We've come a long way and still have a long way to go but it's about sharing that information with our mob."
The discussion will be today from 12pm – 2pm AEST and followed by an afternoon tea in Redfern.