The second Tour da Country came to a successful end last month with 27 riders rolling into their final destination after 890 kilometres spreading healthy messages, getting healthy, staying strong and connecting with country.
Kicking off in Wollongong, Dale Wright and the team of what started at 13 but grew to 27 cyclists, made their way down the east coast of Australia, stopping at 11 Aboriginal communities to promote healthy lifestyles.
A Kamilaroi man, Dale coined the idea that is now Tour da Country over a cup of coffee a while back when he decided it was a good idea to show others that leading a healthy lifestyle is important, because he knows its importance first hand.
Now a husband and father of five, he was getting progressively caught in a downward spiral of drinking, smoking and general bad health but he broke that cycle through determination, something that was a highpoint of the trip.
"The highlight was seeing people challenging themselves and pushing themselves to the limit. One bloke that comes to mind is Layne Brown; six months ago he didn't even have a pushbike and for him to ride up Mount Brown – a 12km climb all the way up –and to push himself was one of the highlights for me," says Dale.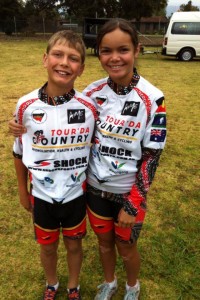 What can be best described as a "spiritual journey", started off on a sombre note with Dale's father Richard Wright – who was planning on meeting Dale at Batemans Bay – passing away two weeks before the ride.
"It was a very hard journey to take on and bypass Batemans without seeing my old man there but he was there in spirit," explains Dale.
"My spirituality on my Dad's side is the eagle and before I came into Batemans Bay I saw two soaring eagles overhead, and I knew that my Dad was there with me.
"I continued on from that point because my Dad would have wanted that."
Along the track of blistering cold, excruciating heat and intimidating climbs and drops, Dale and the crew gained riders who cycled for the cause whether it was for 1km or 100km's.
"The tour isn't about doing the whole lot; it's about challenging yourself and stepping out of your comfort zone," he says.
"We ride as fast as our slowest rider, so all community members can get involved."
Conveniently, riding slow let the group take in some of Australia's most stunning landscapes and natural beauty.
"We got down to a 20 metre drop at the Tarthra Wharf and the boys said that they'd jump in for a swim and do a couple of bombs. So we did that and deadset, two whales came within about 150m from the wharf," Dale recalls.
"It's beautiful. It's hard to keep your eye on the road. I had to hang out at the back of the pack because I couldn't hold a straight line; I was too busy looking around."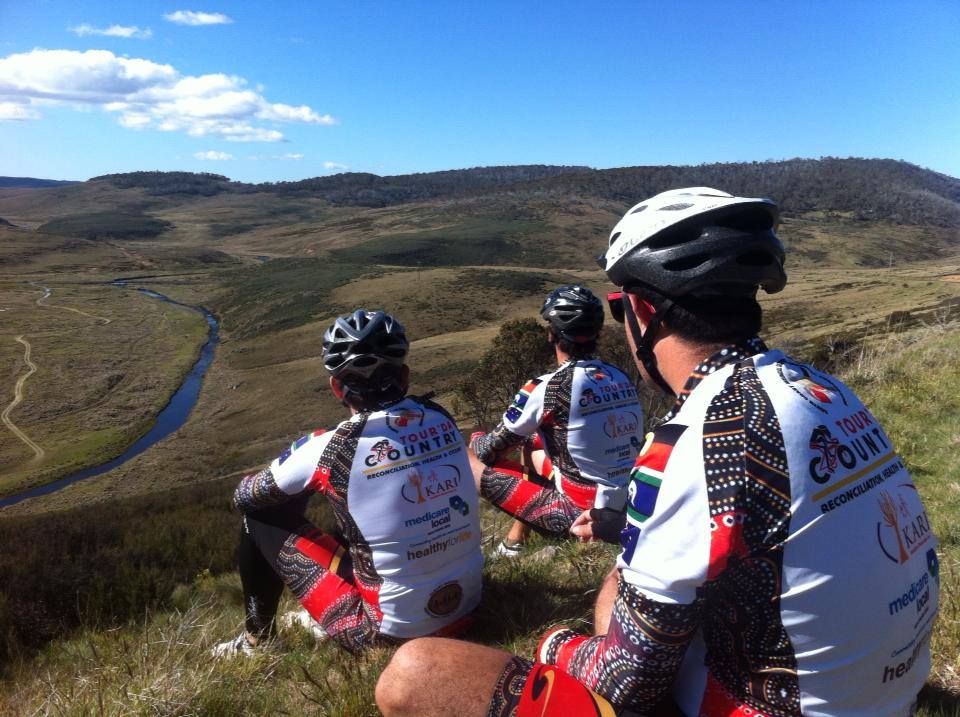 Luckily preoccupation with their surroundings didn't result in too many stacks, but Dale said he almost fell off his bike when he reunited with his family in Albury; saying that being away from them was one of the hardest parts of the trips.
But the negative aspects are well and truly outweighed by the positives, which has the group already talking about a third Tour da Country with Wollongong Medicare Local again helping out.
"We plan on riding through the communities again spreading that word. The schools are where we have to tap into. Those going into the teenage years and that can flip into that cycle, and into the rat race," he says.
"So yes, we will be doing another Tour."
For anyone that want's to come along for the ride, this is what Dale has to say:
"If you believe you can do it, then you can do it. A guy once told me that you can ride a $10,000 bike with two dollar legs; it doesn't matter what sort of bike you've got, jump on it," he says.
"I'm always going forward and I never look back and I do believe I've come a long way, and I know if I can do it, the other mob can do it as well. It doesn't matter the circumstances, if you can choose your path and follow it, then you can do it."
Read what Dale had to say before they embarked on the journey.