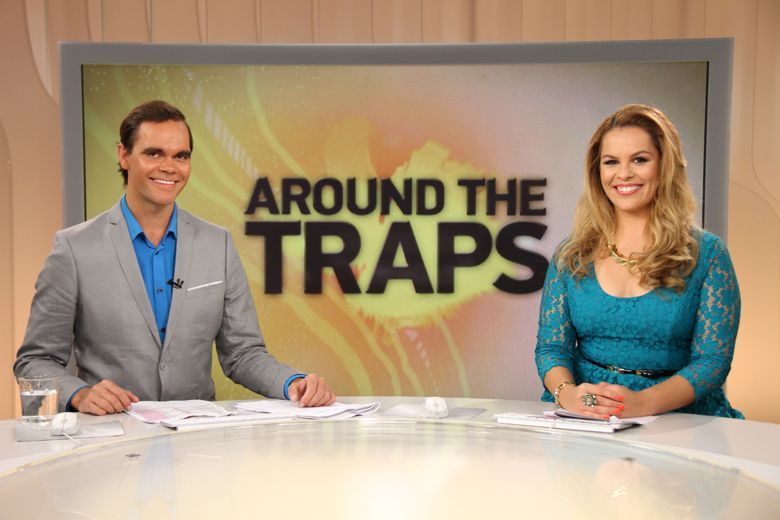 National Indigenous Television's (NITV) new series Around the Traps has journalists from all over Australia bringing the wider Aboriginal and Torres Strait Islander community the best news in Arts and Entertainment, telling our stories, our way.
Around the Traps is hosted by the Deadly Vibe Group's Mayrah Sonter and acclaimed journalist Allan Clarke and will be showing every second Friday, beginning today.
"I was lucky enough to be asked to co-host the program and it was such a great idea that I said yes immediately. I'm really happy to be working with Allan Clarke to pull together all these stories produced in and by local communities," Mayrah says.
The team of journalists include Lola Forester in Sydney, Kimba Thompson in Melbourne, Alexis West in Adelaide, Carly Wallace in Brisbane, Patrick Mau on the Torres Strait, Irma Woods in Perth, Jub Clerc in Broome, Jason De Santis in Darwin, Catherine Satour in Alice Springs and Angie Abdilla in Tasmania.
"The best part about Around the Traps is that it's local stories being told by local people about their communities," Mayrah says.
The journalists were originally flown to SBS in Sydney to learn skills in filming and production, as well as to discuss how they'd like their stories portrayed on screen. They then took their skills back to their communities and began producing stories.
"The reporters are kind of like a one man band going out there, picking the stories, telling the stories and producing the stories themselves. It's something that's really unique about it," Mayrah says.
"It's probably been about three months' worth of pulling it all together, but all of the talent that's on the team have been working hard at it for many years."
The show is part of a landmark television initiative by NITV, bringing you a series of mini documentaries every night of the week. The documentaries are unique stories about our life, our history, our elders, our communities, our events, our youth and our cultures.
"It's an exciting new initiative; I hope everyone gets behind it in showing everything that's happening in our communities around the country," Mayrah says.
"Now it's not just the cities that's getting information out, it's the regional areas too and the great things that are happening in arts and culture. It's an exciting time and we look forward to telling more of the stories."
Around the Traps premieres tonight at 6.30pm and will show every second Friday.