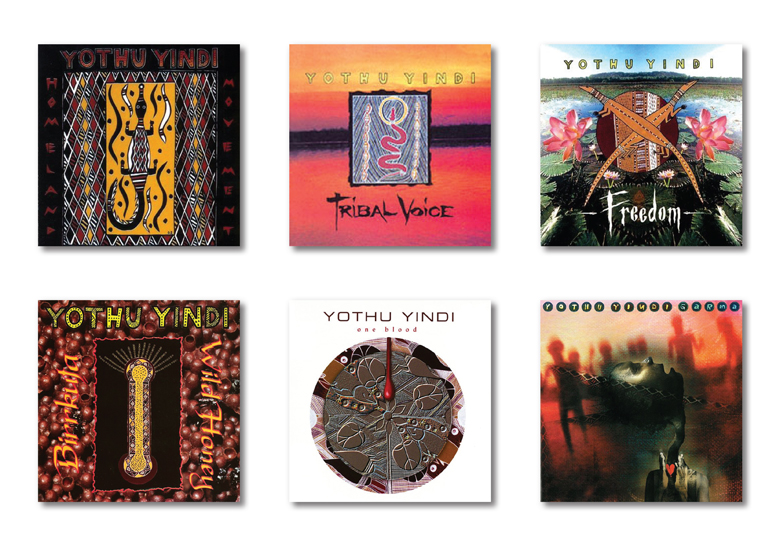 Tributes flowed for Gumatj man, Yolngu man, Yothu Yindi lead singer and former Australian of the Year Dr Yunupingu, who passed at his home in the Northern Territory from kidney disease.
A truly inspirational pioneer and ambassador of Aboriginal music, culture and traditions, acknowledgement of the role Dr Yunupingu played in breaking down barriers, educating and forging new pathways during his lifetime has been widespread, both here and overseas. "We are heartbroken. We are so grateful for the outpouring of love from every corner of the country and from overseas," a family spokesperson says. "We honour him as the first Yolnu principal and the champion of community teacher-based bilingual education. He has devoted his life to reconciling the different peoples of this nation. His songs say it all. He was an inspirational Yolnu intellectual who ignored barriers and found a way for people to work together." "We have a deep hope that his loss could result in a greater effort to make organ transplants available to remote Indigenous people and the establishment of a scholarship for Indigenous bilingual scholars in his name."
Dr Yunupingu is survived by his wife Yalmay, six daughters and six grandchildren. "He is, was, and always will be a Gumatj man, a Yolngu man and a great Australian," the spokesperson says. In November 2012, Dr Yunupingu travelled to Sydney for Yothu Yindi's induction into the ARIA Hall of Fame. Formed in 1986, Yothu Yindi crossed the cultural divide by blending Indigenous and non-Indigenous sounds to create something unique. It's a sound that has had a lasting impact on both the musical and political landscape in Australia, and internationally. At the time, Dr Yunupingu was deeply honoured by the recognition of Yothu Yindi. "Looking back, I think we were the only band at that time to expose our culture to the wider community. We crossed the line into mainstream and we were groundbreaking. It was a very different time in those days. We were black people coming into a white world that was sceptical of our people, but through our music we were able to open minds to Aboriginal Australia and where we, as a race of people, were going."
Yothu Yindi Manager Alan James remembers Dr Yunupingu immense contribution as a creative and unifying force. "Yothu Yindi is mourning the death of its beloved lead singer," Mr James, says in a statement on behalf of the band. "He was an inspirational educator and leader: a huge force for good, happiness and change for his people and for Australia. We are incredibly proud of what we achieved together. "His contribution as an educator, in the formation of the band, the Yothu Yindi Foundation, and its Garma Festival is unprecedented. He was such a creative and unifying force, we hope his legacy goes on forever. "We will all miss him so much."
To commemorate the ARIA Hall of Fame induction in November 2012, Yothu Yindi released a 'best of' album, Healing Stone, with its best known hits Treaty, Djapana, Mainstream…and a new track Healing Stone. One of Dr Yunupingu's favourite songs from that album was Treaty, which was co-written by singer/songwriter Paul Kelly. That song became an anthem for land rights, then and today. In May 2001, the Australasian Performing Right Association (APRA), as part of its 75th Anniversary celebrations, named Treaty as one of the Top 30 Australian songs of all time.
Deadly Award founder and Executive Producer Gavin Jones remembers Dr Yunupingu's contribution, not only to music but to education and reconciliation. "The entire generation of Aboriginal and Torres Strait Islander artists and musicians who developed and performed their craft in the 1990's and 2000's owe a huge legacy to Dr Yunupingu. Even though this is recent and significant history, Australia was a very different place in the late 1980's to what it is today," Mr Jones says. "Dr Yunupingu was a break out performer who shot to national and international fame and then used his fame, not for his own glory but for the advancement and benefit of the Yolngu people and all Aboriginal and Torres Strait Islander people. "It's hard not to overstate the importance of this wonderful Aboriginal Australian man, and the ripples that flow from his life's work permeate at the most practical and functional levels of the music scene, of Aboriginal affairs, of reconciliation, and in Indigenous education." Dr Yunupingu and Yothu Yindi graced the cover of the first Deadly Vibe magazine in February 1997. Our heartfelt condolences go out to Dr Yunupingu's family in their time of deep loss.