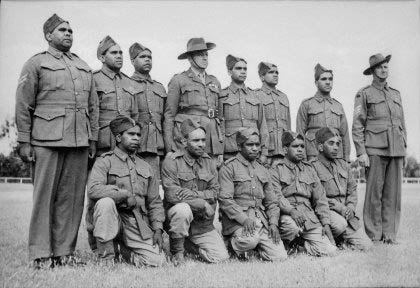 It took Dave Arden four years to write his moving tribute to the Aboriginal Anzacs, a song that's full of both pride and poignancy given these soldiers who went to fight for Australia did not even have the right to vote at that time.
The song "Freedom Called" is Dave's way to pay homage to his Gunditjmara forebears and it will be performed in Canberra on Anzac Day this year, during an Aboriginal sunrise service after the formal dawn service.
The song was co-written with singer/songwriter Paul Kelly and tells of the Aboriginal servicemen who signed up at a time when they had few rights in Australia. Dave grew up hearing stories from his uncles and aunties about the 'fighting Gunditjmara' who served in World War I and II – stories you won't necessarily find in the history books.
"I am Stolen Generations, but I was lucky enough to meet up with my Gunditjmara aunties and I started to learn about the stories – about Andy Arden who enlisted in World War II and stories about the fighting Gunditjmara. I decided to put pen to paper and tell their stories to pay homage to them," Dave says.
"These were the proud men who escaped the mission and at the same time were bold and brave. They fought in the wars because they were warriors. They had pride in their country and their family.
"Our forefathers and mothers stood up and fought with pride. My great uncle Reg Saunders was the first Aboriginal Australian to be commissioned as an officer in the army. We had lighthorsemen and soldiers who stood on the shores of Gallipoli and fought. I wanted to tell those stories because they haven't been told well enough through history.
"I am hoping this song draws some attention to these unsung heroes who went and fought alongside their white countrymen, but often, when they returned home, were still the victims of racism and abuse."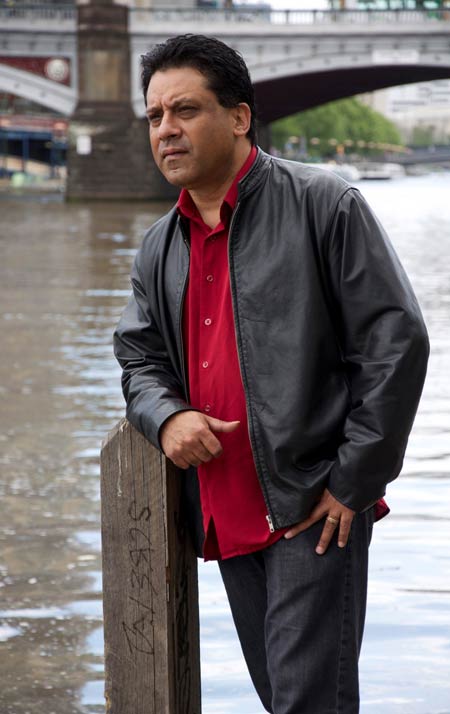 Dave has been telling important stories throughout his career, alongside Uncle Archie Roach and he has worked before with Paul Kelly – another great storyteller.
"I played guitar on Uncle Archie's song "Took the Children Away" and I've done that Stolen Generations journey. We felt we were alone at that time – together with our people, but alone from the non-Indigenous people. It's the same with "Freedom Called". Non-Indigenous people who hear the song say 'No-one told us about that'.
"I worked on the song for four years and kept shaping it and finally last year I went to Paul to finish it off."
An important part of the stories Dave heard from his aunties was about the mateship that developed between Aboriginal and white soldiers who fought together, side by side on the battlefields and in the trenches.
"They became best mates, but when they came back to Australia the non-Indigenous soldiers saw our soldiers treated as second-class citizens, and they spoke out for them," he says.
"An important part of the song is also the connection between Indigenous and non-Indigenous diggers."
Dave will attend the dawn service for Aboriginal Anzacs to perform "Freedom Called" and expects it to be an emotional tribute.
"Some of my relatives didn't come back, and just being Aboriginal you feel for all the families," he says.
"And it's only been a few years since the Aboriginal Anzacs were recognised."
Young people have reacted strongly to the song, according to Dave, and part of that is the passion and power of the Aboriginal storyteller and also that there was silence when it came to speaking up about the Aboriginal contribution to Australia's wars.
"My nieces and nephews had not heard about the Aboriginal Anzacs in school, and they ask, 'How come we haven't heard about that?' Now we know this about our ancestors," he says.
Dave has known Paul Kelly for 25 years. Kelly has a history of collaborating with Aboriginal musicians to bring the stories that need to be told into public awareness. Dave says that working with Paul Kelly again was deeply rewarding.
"He loved the song and the comradeship between Indigenous and non-Indigenous. I needed to do that too – bring a non-Indigenous artist along with me," he says.
Over the past 20 years, Dave has played alongside a host of Australia's music greats, including Mixed Relations, Uncle Archie Roach, Shane Howard of Goanna, Crowded House, Hunters & Collectors and Weddings Parties Anything.