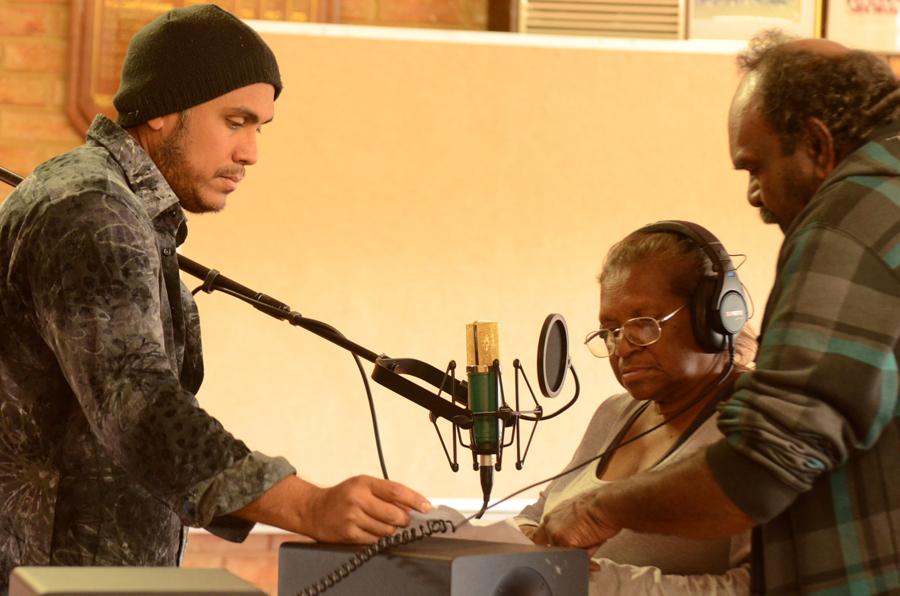 Through the help of award-winning songwriters Gina Williams, Guy Ghouse and David Hyams, Noongar communities in the Wheatbelt region of WA have come together to write songs about their personal experiences in a program called Healing Songs.
Community Arts Network of WA (CAN WA) is a central body for community arts and cultural development in WA, and runs the 'VOICES of the Wheatbelt' program. "The Voices of the Wheatbelt program has been running for nearly five years. It focuses on giving a voice to the people of the Wheatbelt through creative means," says Ivy Penny, the Strategic and Cultural Development Manager of CAN WA. "We started doing photography workshops to engage young community members. As people got more involved we moved into dance, hip-hop and filmmaking – the programs evolved from there."
Healing Songs has become a huge part of Voices of the Wheatbelt program and has provided this community with an even stronger sense of unity and belonging. "The elders that have been working with us all throughout the years and supporting our programs said they have all these songs they've been writing and singing for a while, and asked for our help to record them," she says. "It's been a long time in the making and to actually be able to give something back to people who have worked incredibly hard through their lives to keep their families and communities together, is amazing. "They're absolutely loving it and having fun. For those reasons, it's one of the best programs I've ever been involved in."
The songs that are being recorded for the album, due out later this year, primarily focus on the themes of life, love and country. "Healing songs is really giving an opportunity for the members to write and record their own original music and tell their stories through song," she says. "A lot of their songs are about their place, country and the towns that they live in, mainly Kellerberrin and Quairading. "Some have been working on their songs for many years while some are quite musical and have been encouraged to write their own songs, as opposed to singing covers. "It's been really fantastic, they've all got really into it and I'm grateful for the opportunity to be a part of it," Ivy says.