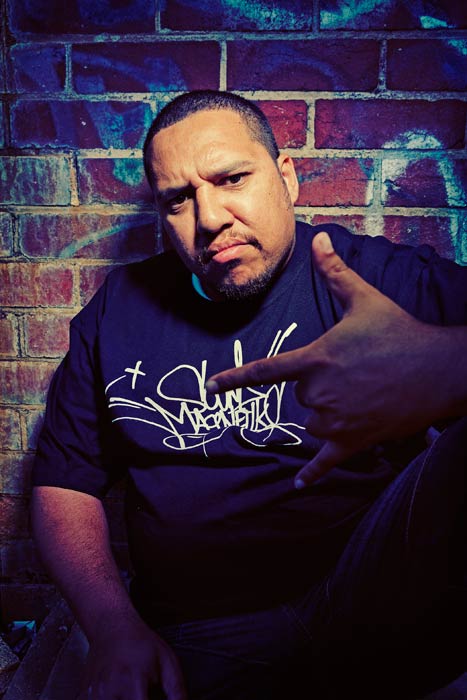 Perth based hip hop artist Bryte believes having music as an outlet has helped him deal with and overcome some hard issues in his life. The talented MC did not enjoy an easy start to life, and was put into foster care when he was only a few days old.
"Growing up for me was hard because I was sent to a school with all whitefellas and I was the only blackfella there. It was a bit weird and they all came from rich families. We were really poor. I saw them getting around in their Reeboks and Nikes and I was wearing stuff from St Vinnies.
"I had great foster parents. My biological mum had paranoid schizophrenia and cerebral palsy. So meeting new friends was always a bit of a challenge because they wanted to know who your mum was.
"I had a tough time growing up – I could have gone on the other side with the hate and anger. I did have this – I won't lie. I was hating in my early high school years. As I got older it was about getting in the right mindset and remembering what was good for you."
In 2007, Bryte moved to Perth to study music at Western Australia's Abmusic College. In 2009, he released his debut album, Full Stop. Now he is gearing up for the release of Bryte Side of Life on 5 April.
He says the new album is about stepping back out of the box, taking a look at the bigger picture and taking other views into consideration when life deals you a less than desirable hand. Full of crude humour and political satire, Bryte Side of Life is a step in a new direction for him.
"I feel that my first album was a fantastic starting point, a real depiction of what I was going through at the time, and that it reflected the views I had at that point in my life perfectly. My experiences since then have really expanded my horizons," he says.
Bryte's passion for inspiring the younger generation doesn't end with his lyrics. Since his move West, he has been actively involved in directing and facilitating Hip Hop workshops with organisations such as Role Models WA, Desert Feet Tour, Vibe Australia, the Clontarf Foundation, various state and private schools and many more.
Doing the workshops helped Bryte to stay in touch with his roots.
"I believe that the combination of the right music and the correct role model can lead you back onto a positive path and provide an effective outlet for youth who are enduring genuine tough times," said Bryte.
"I want to continue my remote community tours – to teach Indigenous youth about Hip Hop and let them have fun and give them a good experience with music like I had.
"I've also been working with Diabetes WA – putting positive health messages out to kids to eat less junk food and get into sport."
His advice to others is to seize every opportunity. He hopes to do just that by continuing to make music that inspires others to open their minds and fight for a better life.
"Without Hip Hop I wouldn't be where I am today, if my music can inspire and change lives the way that I was inspired to change mine, then that's something worth fighting for," he says
"It's about never letting the trials of life get the best of you and serves as a reminder against self-pity. No matter how bad you think your life is, there is always someone worse off. Stick to your guns and never give up."