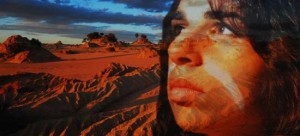 A selection of visual artworks created by Sydney school students, from Kindergarten to Year 12, are now on show at the Powerhouse Museum in Sydney.
Over 70 works inspired by the theme 'Spirit of the Tent Embassy: 40 Years On' were created with 26 schools across Sydney contributing.
The exhibition includes paintings, photography, textiles, sculptures and ceramics.
"The founders of the Aboriginal Tent Embassy 40 years ago would be proud of the young artistic talents showcased in this exhibition that have so beautifully captured the spirit of the Tent Embassy," said Powerhouse Museum curator of Koori history and culture, James Wilson-Miller.
Koori Art Expressions 2012 is showing at the Powerhouse Museum until 28 January 2013.