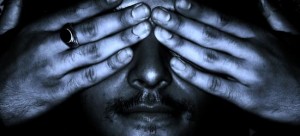 The walls of Australia's oldest Parliament will be transformed later this month with a spectacular showcase of Aboriginal art, culture and creativity as part of the 2012 Parliament of New South Wales Aboriginal Art Prize.
This is the richest art prize on offer for Aboriginal artists in Australia, with a main prize of $40,000. The winning work will also be added to the Parliament's permanent art collection. In addition, over $120,000 in scholarships are on offer through the College of Fine Arts (COFA), UNSW, including the COFA Development Award and two additional student scholarships.
The exhibition itself is compelling and thought-provoking and this year the works of 37 finalists is on display to inspire and challenge visitors to Parliament.
Many mediums have been employed by the artists including paints, inks, pencils, fabrics, paper, carvings, sculptures and digital prints. They have all been used to weave narratives from the natural world, as well as other stories that are designed to confront and provoke thinking on contemporary issues.
One of the up-and-coming artists in this year's exhibition is photographer Darren Bell, who has two works selected for this year called 'Kindred' and 'Modern Culture'.
"For 'Kindred', I was playing on the idea of the Three Wise Monkeys – in this case I have used my nephew. He is 17 and going through a breakup with his girlfriend, so he thought it was the end of the world," Darren says.
"With a lot of younger Koori fellas, they think the world is against them – what they might feel is – 'speak no evil' shut your mouth (be silenced), 'hear no evil' is don't listen to that crap and 'see no evil' is asking him to see what I see and not a stifled view of the world."
For 'Modern Culture' he says he tried to show a blending of two cultures.
"My cousin is standing in a typical traditionally Aboriginal pose, in a suburban park wearing western culture clothes," Darren says.
"It is a cold winter's day and the clouds look very threatening. He is dressed in a hoody but he is strong in his culture, which is fantastic. That stance is a stereotypical touristy stance but that is the sort of thing that most people associate with – a blackfella posing with a spear. I wanted to say it may be 2012 and he may be in the middle of an urban park – but he is strong within his culture."
Darren says he doesn't use Photoshop on his pictures, rather he just plays with the colour or the saturation on the screen and then just saves them, almost as raw images.
"It is in the composition of the photos. I try to catch people off-guard but I posed the two boys who are in these photos," he says.
"This is the first competition I have entered and I was floored when it got selected. I just want to share the photos."
His work has been in exhibitions before – at the Blacktown Arts Centre and the Boomalli Aboriginal Arts Cooperative. He works for the Department of Education and Communities as a Client Contact Officer during the day. For more of Darren's work – check out his website at www.elephive.webs.com
Other finalists on display include Gordon Syron, Danny Eastwood, Danielle Mate Sullivan, Adam Hill (Black Douglas) and Jason Wing.
The group was selected by this year's judges: the Curator of Aboriginal and Torres Strait Islander Art at the National Gallery of Australia,Tina Baum; the Assistant Curator of Australian Art at the Art Gallery of South Australia, Nici Cumpston; and renowned Aboriginal photographer Mervyn Bishop.
The winner will be announced at the Parliament on October 17 while the finalists' works will be on display at the NSW Parliament from October 3 to November 4.  It is open Monday to Friday, with a special Sunday opening on November 4. Entry is free.
After the exhibition, the works will be taken on a tour of selected regional galleries in NSW.
The Parliament of New South Wales Aboriginal Art Prize is made possible through a partnership between NSW Parliament, Campbelltown Arts, Arts NSW, the College of Fine Arts UNSW and Coal & Allied.