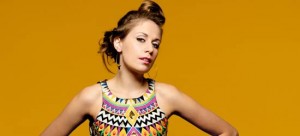 Emerging singer songwriter Jess Beck drifted into singing while studying acting at university but she admits music was always her first love.
After acting in various plays and performing music at venues around Adelaide, Jess moved to Sydney in
2007. Her apprehension about moving to the big city was captured in her song 'Hometown Dress', which features on her new EP.
"I wrote this song when I first moved up to Sydney," says Beck. "I wrote it with Tommy Spender and it was sort of the first song I wrote that made me think I should take singing and song writing seriously. The song is about just that transition from going from the country to the big smoke and you know, not knowing if it's the right thing to do."
Read the more of this story online at vibe.com.au. For more info on Beck as well as tour dates, head to jessbeck.com