Send us your story and win cool prizes!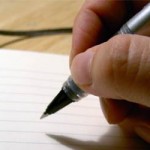 My Story is Vibe's writing, drawing and story-telling competition open to students of all ages.
Stories can be written, drawn or captured with a mobile phone, Nintendo DS, iPod, Flip Camera, or XO laptop or other mobile device.
By submitting a story on a chosen topic, you go in the running to win cool prizes like MP3 players and CDs. This month you can win an Amazon Kindle!
Winning stories are announced each month and displayed online and in the magazine, along with your photo.
This Month's Topic
Tucker Time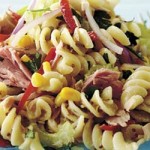 We all need to eat, but some foods are definitely nicer than others.
What's your favourite food?
Maybe it's a certain meal that your mum or dad makes for special occasions, or maybe a type of bush food?
Do you have a favourite type of health food?
Tell us about the food you love to eat!
How to Enter
Written, drawn or recorded entries can be sent in via:
EMAIL: [email protected]
POST: "My Story Competition" Vibe Australia PO Box 1536 Goulburn NSW 2580
FAX: (02) 4822 8923
The Rules
If you're in infants school, your story can be up to 40 words long.
If you're in primary school your story should be up to 80 words.
If you're in junior secondary school, your essay must be between 150 and 200 words.
You can enter as many times as you like.
Audio or video recordings should be no longer than 2 minutes
All entries will be judged by a panel, and the best story in each age category will win an AMAZON KINDLE READING DEVICE! Results will be published in the next edition of Deadly Vibe.