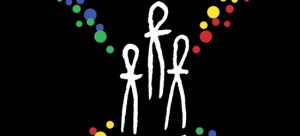 A booklet highlighting the success of Indigenous graduates at Griffith University is now available to Indigenous secondary-school students.
Titled, Aspire-Inspire-Achieve, the booklet aims to inspire Indigenous students to follow in the graduates' footsteps and complete their tertiary education.
"Over the past year I have been interviewing a selection of recent and past graduates and collecting the stories of their pathways, from childhood through primary, secondary and tertiary education to their current careers," says Jenny O'Neill, the Griffith University Indigenous Cadetships and Graduate Employment Manager.
"In many cases their achievements are all the more remarkable because of the challenges and setbacks they have overcome to get to where they are today."
The graduates featured are now working in a diverse range of professions, from lawyers to doctors, pilots and small business owners.
"It will also provide graduate employers and tertiary educators with an insight into the challenges and setbacks faced by many Aboriginal and Torres Strait Islander students, and the perseverance students often require to complete their studies and succeed in their careers," says Jenny.
Contact Griffith University to get your hands on this great new resource.