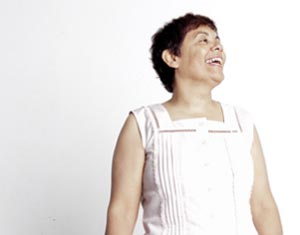 A classic of Aboriginal theatre comes to Sydney this month when David Milroy's Windmill Baby opens at the Belvoir Street Theatre in Surry Hills.
Directed by Kylie Farmer, the play was first performed in Perth in 2005 and has since toured all over the world.
Set to the backdrop of pastoral life from half a century ago, Windmill Baby is the story of Black Australians in the service of White Australia. It is an ancient tale of unexpected love and sudden ruination, featuring Roxanne McDonald in the lead role.
Windmill Baby will play at the Belvoir Street Theatre until August 21.
Contact the Belvoir Box Office on 02 9699 3444 for information and bookings or visit http://www.belvoir.com.au/
Watch a preview video