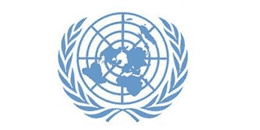 Megan Davis, the first Indigenous Australian women to be elected to the United Nations (UN) Permanent Forum on Indigenous Issues attended her first session of the Forum in New York this week.
She joins 16 independent experts nominated by Governments and Indigenous organisations across the world to examine Indigenous issues including economic and social development, culture, the environment, education, health and human rights.
Megan is an international human rights lawyer, Associate Professor and Director of the Indigenous Law Centre at the University of New South Wales, and Commissioner of the New South Wales Land and Environment Court.
She has also been appointed by the Government as a member of the expert panel on the constitutional recognition of Indigenous Australians.
This is the first time the Australian Government has nominated an Indigenous person for election to a UN body.
The Minister for Indigenous Affairs, Jenny Macklin congratulated Ms Davis on her role at the UN Indigenous forum.
Megan is also the 2010 NAIDOC Scholar of the Year.
The tenth session of the United Nations Permanent Forum on Indigenous Issues (UNPFII) will meet from 16 – 27 May 2011. More information at http://www.un.org/esa/socdev/unpfii/index.html