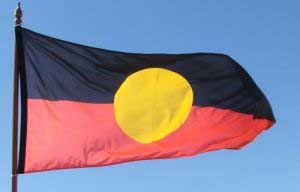 Australians marked National Sorry Day in communities across the country yesterday, reflecting on the grief and trauma experienced by members of the Stolen Generations.
Federal Minister for Indigenous Health Warren Snowdon said The Australian Government recognised that for members of the Stolen Generations, healing is a continuing process that requires ongoing support and understanding.
"In this year's budget the Federal Government provided a further investment of $54.4 million over five years to continue counselling, family tracing and reunion services for members of the Stolen Generations under the Bringing Them Home and Link Up programs," Mr Snowdon said.
"These services provide important support to members of the Stolen Generations and their families.
He said the Government has also funded the Stolen Generations Testimonies Foundation to film 40 oral history testimonies from Stolen Generations' members.
"This important oral history project for Stolen Generations' members will be available online from July," he said.
"This builds on the National Library of Australia's Bringing Them Home oral history project, which has an online collection of 191 oral history interviews with people who were involved in or affected by the removal of Indigenous children from their families."
National Sorry Day is held on 26 May each year, the anniversary of the tabling of the Bringing Them Home Report in Parliament.