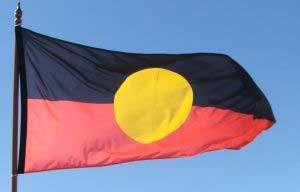 Registrations are now open for the annual National Native Title Conference which will be held in Brisbane from June 1-3.
Australia's largest Indigenous policy conference, Co-convened by the Australian Institute of Aboriginal and Torres Strait Islander Studies (AIATSIS) and Queensland South Native Title Services (QSNTS).
The Conference promotes public debate about native title and Indigenous peoples' interests in land and waters, agreement making, natural resource management and economic development.
Professor Mick Dodson AM, AIATSIS Chairperson, says that this year's conference will specifically focus on native title as an agenda for justice for Indigenous people and country, including the broader relationships between traditional owners and country.
"This year's conference will include special 'dialogue forums' aimed to provide more opportunities for shared experiences and engagement between presenters and audience", Dodson said.
The conference is expected to attract over 700 delegates. Online registrations are now open via the conference website at www.aiatsis.gov.au.