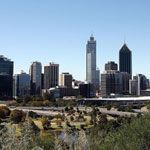 A West Australian and federal government appeal against the Noongar native title claim over Perth has been upheld by the full bench of the Federal Court.
While the court did not go so far as to rule native title no loner existed over the city, the question has been referred back to the Federal Court Judge for another hearing.
Representatives for the Noongar claimants have described the decision as essentially putting them back to square one and now facing years of litigation.
In response to the decision, both WA Deputy Premier Eric Ripper and the federal government have reiterated their preference for negotiation and are hopeful a negotiated outcome can be achieved.
In September 2006, Federal Court judge Murray Wilcox ruled native title existed over more than 6,000 square kilometres of the city and its surrounds.
The three appeal judges yesterday said Justice Wilcox had made two errors in law regarding continuous observance of traditional law and customs by Noongar people and their connection with the Perth metropolitan area since white settlement in 1829.
In their appeal, the WA and federal governments had asked the court to rule there was no native title over Perth.
But the judges said that was "not a course we are prepared to take".