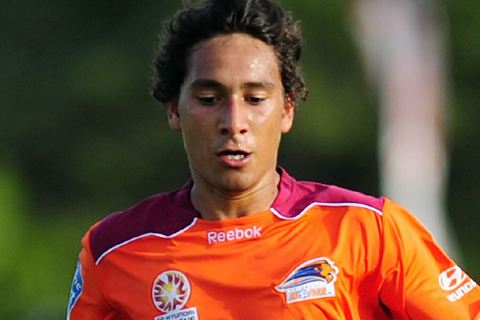 Despite being born and bred in Queensland, 21 year-old Aboriginal footballer Adam Sarota is on the verge of making his international debut for, wait for it… Poland.
Adam is a talented midfielder and former National Youth League Player of the Year, who turned heads during his debut year in the A-League in 2009/2010, playing for Brisbane Roar.
In April this year, Adam became the latest Indigenous footballer to play professional football in Europe after winning a contract with Dutch club FC Utrect.
Adam slipped under the radar of Australian Under 17 and Under 20 selection, and despite being born in Cairns, the fact Adam's father is Polish makes him eligible to play for the Eastern European nation if he chooses.
As the Socceroos prepared to play Poland in a friendly fixture in Krakow last month, Poland officials invited the rising star to attend their team training camp in a bid to win his allegiance.
The quandary however is that under FIFA rules, a player can only ever play for one national team, so selection in a Polish team would make it impossible for Adam to ever play for Australia.
"We would prefer Adam to play for the Socceroos as he grew up supporting them and has always dreamed of playing for them," said Adams father, Tony Sarota.
"But if they don't want Adam in the Australian squad for the qualifiers for the (2014) World Cup in Brazil, maybe Adam should play for Poland.
"Why should he miss out on the chance to maybe play at a World Cup?"