It's the business end of the season in the A-League, with the finals series just around the corner, and these five Indigenous players are all set to feature prominently in their clubs' fight for the championship.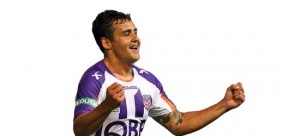 Travis Dodd
Perth Glory
Age:33
Position: Mid-field
Travis is the most senior of the Aboriginal players in the A-League this season. Born in Adelaide, he has played the majority of his career with Adelaide United where he became a fan favourite and club captain. Travis is now in his second season with Perth Glory and has enjoyed a successful transition. As of Round 18, Travis has played in 18 games for the Glory this season, scoring three goals.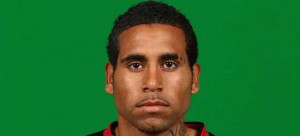 Tahj Minniecon
Western Sydney Wanderers
Age: 23
Position: Midfield
2012–13 has been a comeback year for Tahj who, like James Brown, found himself without a club following the collapse of Gold Coast United last year. Tahj has played for Australia at the youth level and made his A-League debut playing for the then Queensland Roar. His last year at the Gold Coast was hampered by injuries, instability surrounding the club and family issues off the field. At Western Sydney this season, however, Tahj has rediscovered his hunger to be an elite footballer. Since his trial last winter, he has dropped 15kg in an effort to get back to peak physical condition.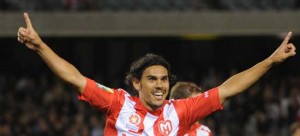 David Williams
Melbourne Heart
Age: 24
Position: Striker
Originally from Brisbane, as a teenager David trialled with some of the biggest clubs in Europe, including Liverpool and Ajax and was earmarked as a future Socceroo from a young age, playing in all of the national youth teams. He made his Socceroo debut against China in 2008.
David arrived at the Heart after playing stints with Sydney FC, Brisbane Roar, North Queensland and Danish club Brøndby FC where he spent four years and earned a total of 34 first team call-ups. As of Round 18, David has played in 13 league matches this season in the A-League and scored three goals.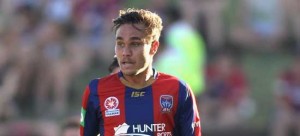 James Brown
Newcastle Jets
Age: 22
Position: Midfield
Exciting young talent James Brown found himself out of a club when Gold Coast United folded, but he was quickly snapped up by the Newcastle Jets where he has enjoyed a fresh start. James has played in 11 games so far this season in the midfield for the Jets. While he's disappointed that he hasn't scored a goal yet this season, James is hoping to finish the campaign strongly. "It's almost halfway through the season and I haven't really had much game time and I haven't scored any goals," he said. "The way I see it, I haven't been doing my job, the one I was brought down here to do. But it's a new year, the body feels pretty good, so I just want to start fresh and see how I go."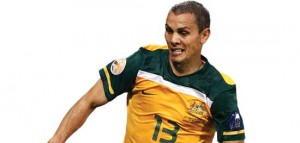 Jade North
Brisbane Roar
Age: 31
Position: Defender
Without a shadow of a doubt, Jade North is the most prolific Aboriginal player to have competed in the A-League. In fact, it could be argued that Jade is the greatest Aboriginal soccer player that the country has produced. Harry Williams made history in 1974 by becoming the first Aboriginal person to play for Australia at a World Cup. Charles Perkins was good enough to trial for Everton and John Moriarty is also noted for his talent, but no Aboriginal player has earned more Socceroos' caps than Jade, who also holds the distinction of being the only Aboriginal player to captain a team to an A-League title (2008). After spending the past year playing in the Japanese league, Jade has just returned home to begin a new three-year contract with Brisbane Roar. "For me it's exciting to know I will be playing in front of family and friends, but most importantly for the city that groomed me as a player," said Jade.